Volunteering with CFC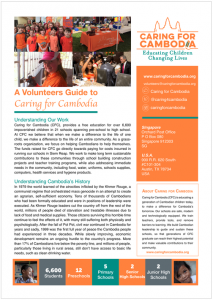 Join our team of enthusiastic volunteers! Whatever your background, we are confident that you have a skill to contribute. Volunteering with CFC can be a life-changing experience, and every hour you are able to give directly impacts the future of a child.
Join one of our existing volunteer chapters in NYC/Northeast, San Francisco/West Coast, Austin/Southwest, Washington D.C., Singapore, and Siem Reap or connect with other volunteers in your area and form a new chapter!  Contact us today to find out about opportunities.
Click the image to the right to download our CFC Volunteer Guide.