Teacher Training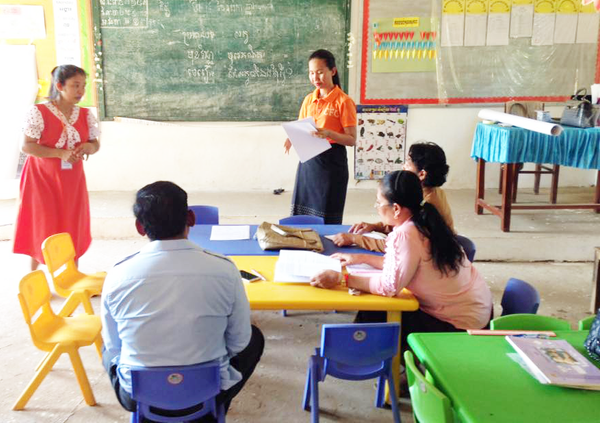 Teacher Training is how educational change in Cambodia will take root and endure. CFC trains teachers in internationally recognized best practices, changing classrooms and creating child-centered learning. Teacher training is not only one of the most important arenas for socio-economic development but also one of the least financially supported. CFC teachers go on to train and mentor others, steadily changing the culture of education in Cambodia.
How do we do this?
International Teacher Training – teachers, travel to Siem Reap to deliver workshops yearly
Mentor Teacher Program – leaders in each grade or subject area assist with role modeling and implementation of best practices.
Regular Meetings with mentor teachers and specialists
Volunteer support with resources
Participation in regional and national conferences
Scholarships for teachers to earn university degrees
Seeing Results
All CFC teachers utilize Child-Friendly curriculum and best practices: active learning, investigation, group work.
CFC teachers create and utilize an array of new resources.
CFC staff asked to present at Teacher Training College.
200 non-CFC teachers from NGOs, local schools, and other organizations attended CFC training workshops.
Over 100 teachers have pursued University degrees with CFC's scholarship program, and 96 teachers have graduated.
CFC teachers are providing training on location at other schools and programs.
Goals for the Future
Establish a CFC Teacher Training Center
Expand Mentor Teacher Program
Continue to expand CFC's Teacher Training outreach regionally and nationally
Introduce new best practices at CFC schools