Matching Gifts
---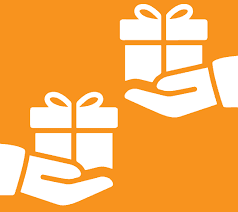 Matching gifts are a wonderful way to increase your impact and help more of our students!
Many companies recognize the benefits of supporting charities that their employees value and choose to match their donations up to a certain dollar amount. Programs vary by company but information about whether your company offers such a benefit can usually be found through a quick call or email to your human resources department. 
Once you have confirmed that your company, or your spouse's company, offers a matching gift program there is typically a form to be filled out when donating. If a company requires confirmation of your gift, Caring for Cambodia can provide that.
Common Questions
                                                                              
What are employee matching gift programs?  Employee matching gift programs are corporate giving programs in which the company matches donations made by employees to eligible nonprofit organizations.   It's an easy way to double your contribution to us!
How do I request a matching gift? Requesting a matching gift is normally a five-minute process that must be initiated by the donor. You typically do this by filling out and submitting either paper or electronic forms provided by your company's HR or community giving department.
Still need help?  For questions regarding your company's programs, please contact your employer's HR or community giving department. For any other questions regarding matching gifts, please contact us at development@caringforcambodia.org