Early Childhood Education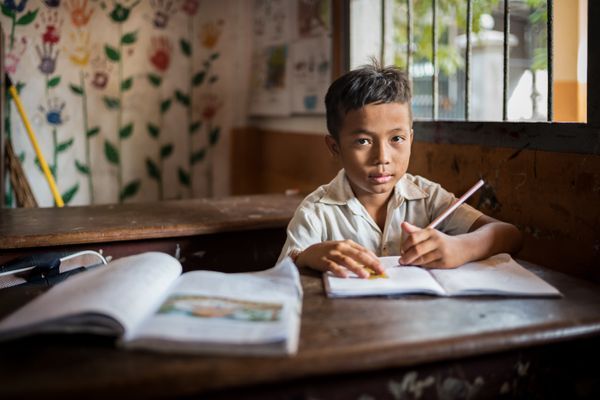 Thanks to our 12 preschools and our kindergarten program, CFC is a national leader in early learning. Our preschools lead the country in best practices and early enrollment, making it more likely young students will stay in school, achieve, and go on to graduate.
Designed to support mothers and teach them skills they were not able to learn from their own families due to genocide and poverty, CFC provides children and families with resources for health, nutrition, early skills-building, and more.
How do we do this?
Large and small group lessons at our preschools
A preschool curriculum for both parents and children: child development, early literacy and numeracy, first aid, and more
Family support through home visits and community meetings
Library with preschool resources
Teacher training and designated ECE mentor teachers
Seeing Results
CFC schools enroll more preschoolers than five other provinces combined.
Alumni of CFC preschool program scored 7% higher in overall semester grades compared to their non-participant peers.
Lehigh University researched CFC parents' attitudes towards learning and found preschool parents are more optimistic and have higher expectations for their children.
CFC preschool programs are more likely to use basic first aid techniques and local initiatives such as Vitamin A support and deworming.
93% of CFC preschool parents enroll their children by age 5, compared to only 33% nationwide.
Goals for the Future
A cohort of trained preschool and kindergarten teachers able to mentor and train others
All children in CFC's communities enrolled in kindergarten by age 5
Curriculum shared with other schools regionally and nationally
Preschool integrated into regular Cambodian curriculum