Future Eagle Scout helps CFC schools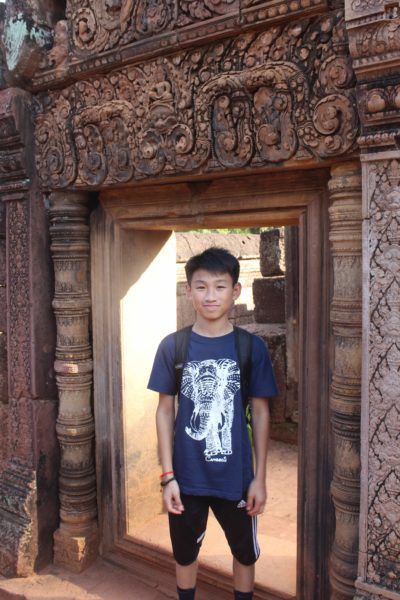 My name is Zackiri Kith. I'm currently a Boy Scout working towards the rank of Eagle Scout, one of the highest achievements in scouting. An Eagle Scout candidate has to first plan, receive approval, and execute a community service project in order to achieve the Eagle Scout.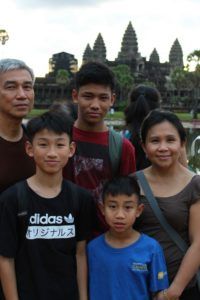 For my Eagle Scout project, I chose to do something to benefit Cambodia since I am Cambodian-American and both my parents were refugees from Cambodia. During the summer of 2017, I attended the inaugural First Global Challenge event in Washington, D.C., where I met the Cambodian team which was made up of CFC students. Prior to this DC meeting, my family and I had traveled to Cambodia during my winter break, and I was struck by the poverty in the rural areas and the nicer houses and hotels in the cities. The trip inspired me to help the students of Cambodia.
After First Global Challenge robotics competition, my father and I researched CFC and met with Mrs. Elizabeth King, a CFC Director living in the Washington metropolitan area to discuss how to plan my project to best help the people in Cambodia.
My Eagle Scout project entailed collecting toiletries for CFC students in Cambodia. With my friends, fellow Scouts and other contacts, we put together a checklist of various needed items. I worked with the Mosaic District Management and got permission to put a table in the lobby and in-between floors leading to a Target store. We approached customers shopping at Target and handed them a checklist, asking if they would be willing to pick up a few items for the donation.
We took turns talking to people making their way into Target over a two-day weekend and managed to collect around $600 in donations as well as hundreds of donated toothbrushes, dental floss, wash cloths, combs, and nail clippers. What a success!
This experience was very rewarding to me, especially since it helped a cause directly related to my own heritage. The project wouldn't have been possible without the help and support of my troop leaders, my family and the friends that I made throughout my scouting career. Thank you everyone for helping me!