The Path You Take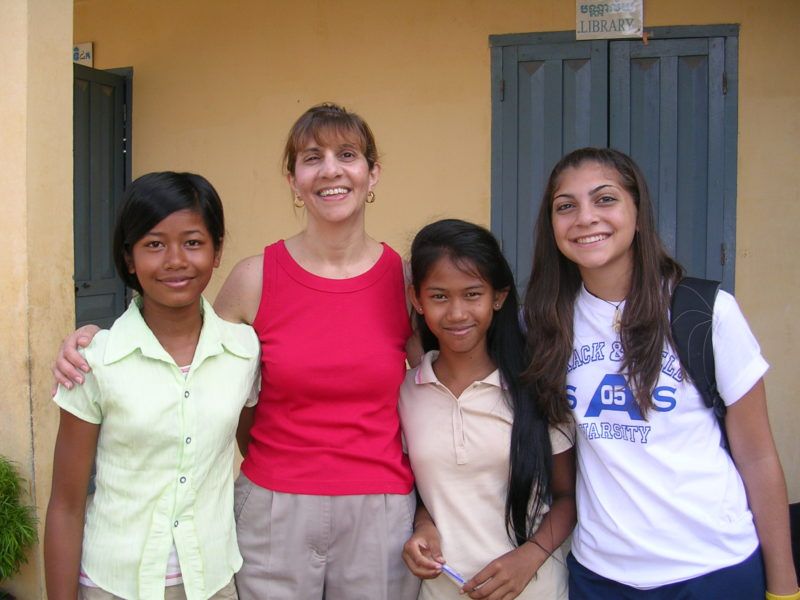 Submitted by Kelly Procida, CFC's Youth Ambassador and UN Youth Representative
In eighth grade while living in Singapore, my family and I went on a volunteer trip to Cambodia with CFC. At the time, I didn't know that this single trip would change my life forever. While there, we helped to build a library and painted murals. We also had fun playing with the young students who, thanks to CFC, were able to attend school. Our first trip came and went, but over the next few years, we would return a few more times. The picture at right is from that first trip – that's me and my mom, Barbara.
In 2008, I moved back to the US to attend college at Sacred Heart University. My days traveling to Cambodia were over, and I thought my connection to CFC was over too. When it came to choose a college major, I didn't hesitate on selecting social work, so that I could continue to give back. After graduation, I enrolled at NYU and worked towards my masters in international development and humanitarian studies. All this eventually led to a job at UNICEF USA.
As I went to work every day and saw the impact that UNICEF was making, I always found myself wondering: What was the path that got me here? Where did this passion come from? Well… every path, every answer always led me back to memories of my first trip to Cambodia in eighth grade.
A few years later, while reading one of CFC's monthly newsletters, I learned that they were looking for a Youth Representative to the United Nations. My immediate reaction was "Wait, what? No, that can't be! Is my path really coming full circle?" Well, the answer was yes!
As the Youth Representative to the United Nations, I would now be representing CFC, that same organization that years ago sparked my passion for giving back. I would be hearing and learning from other organizations and other people who shared my same passion. This was meant to be!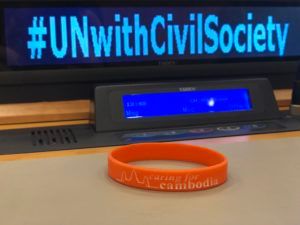 In January 2019, I attended my first session facilitated by the Department of Global Communications, the UN department that works closely with NGOs. The goal of this department is to promote constructive relations between NGOs and the UN, to foster greater coherence on shared issues and to facilitate meaningful civil society engagement in UN processes.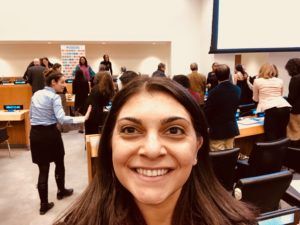 The session that I attended – "Giving Back to Create Inclusive and Sustainable Communities" – had panelists share how their individual path had led them to give back to communities around the world. Everyone in that room was from different walks of life with different paths, but we had all come together at the UN. What a perfect fit for my first session representing CFC at the UN!
Now, more than ever, I'm excited for CFC's future. I'm excited for Cambodian children to receive an education, for them to continue to play and thrive, and most importantly, for them to just be children. I can't wait to see what this next year holds representing CFC at the UN. My path is just beginning and we will see where it ends up.