YOU can Make A Difference: Join a M.A.D. trip!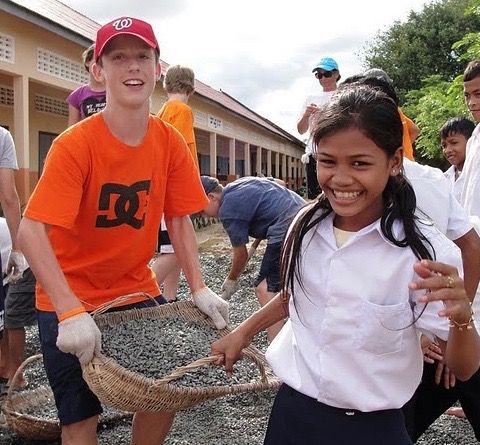 Experience the power of CFC's work and the shared spirit of giving! Your support and participation will Make A Difference to our school communities by enhancing facilities and campus grounds.
We are exploring dates for our 2019-2020 M.A.D. trips. Let us know if you have an interest in any of the following potential trips.
June 19th – 23rd
Jul 8th – 12th
Aug 1st – 5th
Dec 5th – 9th (*)
Jan 9th – 13th
*December participants may also support CFC by running the Angkor Wat Half-Marathon
or cheering CFC's team!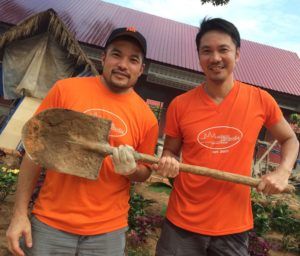 During a M.A.D. service trip, you will have the chance to meet our incredible students and witness the impact that CFC has had on our communities. You will also work as part of a team dedicated to improving the facilities at our schools. What's more, you'll be able to explore the breathtaking sites of Siem Reap, Cambodia.
Who can participate?   Anyone (aged 9 or older)! It's easy to become a CFC Caring Friend member and enjoy the many benefits, including participation in M.A.D. trips!
Length of trip?   Proposed dates are noted above. Dates can be shortened or lengthened to accomodate your schedule.
What is the cost?   Cost depends on the scope of service project. Cost does NOT include transportation to Siem Reap, hotel accomodations, meals/drinks (with exception of one group dinner), or Cambodia entry visa.
For more information, contact us at volunteers@caringforcambodia.org.
If these dates don't work for you and your group, contact us and we can explore putting together your own group service project.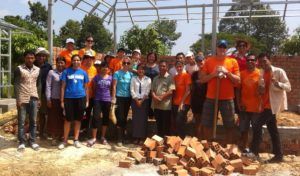 GET IN ON THE ACTION AND BE PART OF POSITIVE CHANGE!