An Evening for Orange in Austin, TX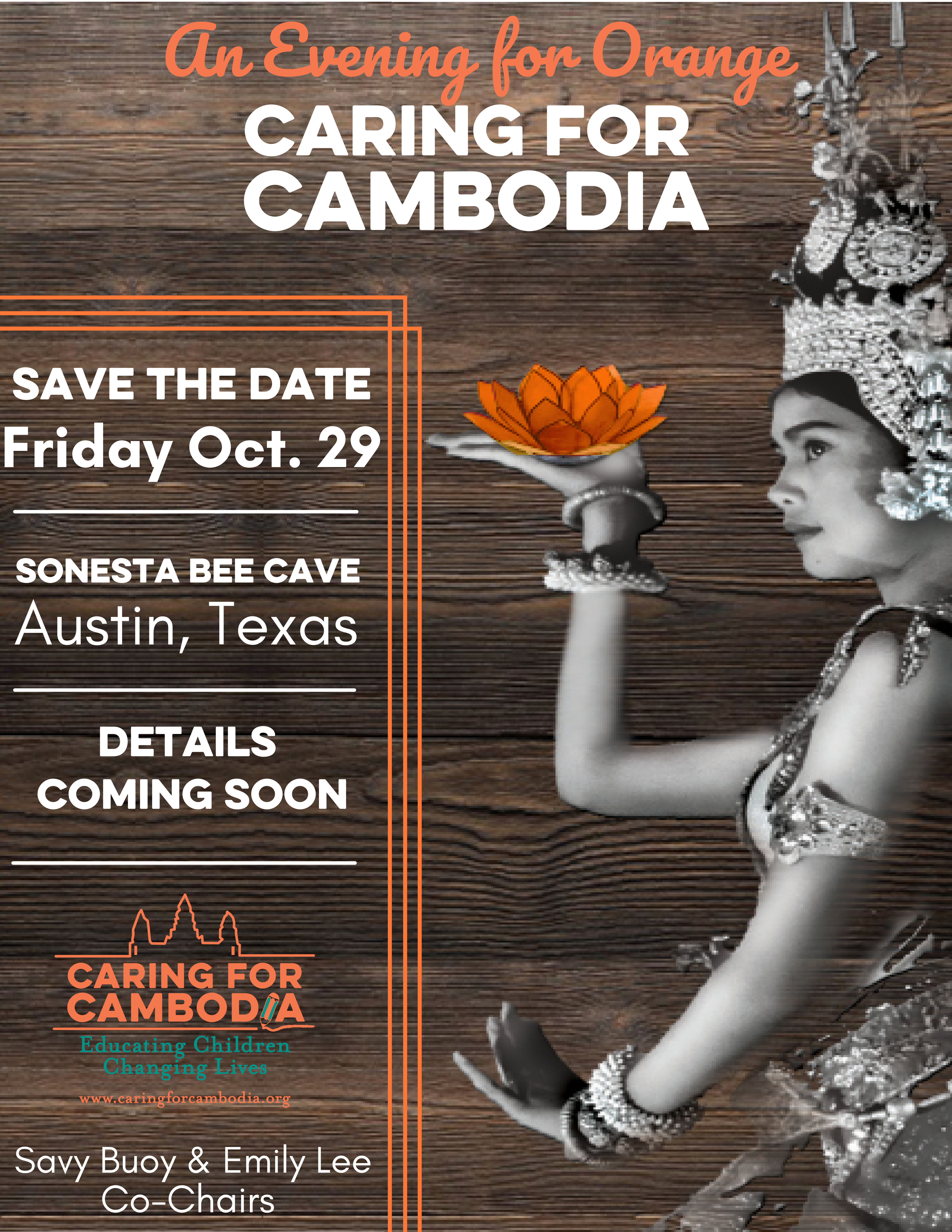 Join us as Caring for Cambodia celebrates the return of its signature fundraising gala, An Evening for Orange! We missed you all so much last year when we were forced to cancel this event. So dust off your formal wear and get your friends out for a night on the town! This is going to be an event to remember.
We're determined to make this year's event even more special than usual so we hope you'll be in Austin to help us raise a glass and toast the amazing efforts of our donors, our volunteers, and our staff for not only meeting the challenge posed by Covid-19 but for continuing to adapt to serve the 7,000 kids who depend on us each year. Schools are closed but the learning doesn't stop for these kids thanks to you and our teachers.
.
If you're interested in sponsorship, auction item donations, or volunteering for the event, please contact events@caringforcambodia.org. We're so excited to see everyone again!
Art/Photo Credit: Thank you to Michele Helm of Three Muses for the beautiful artwork and to Edna Cooper (www.zaharagallery.com) for the Apsara dancer photograph.