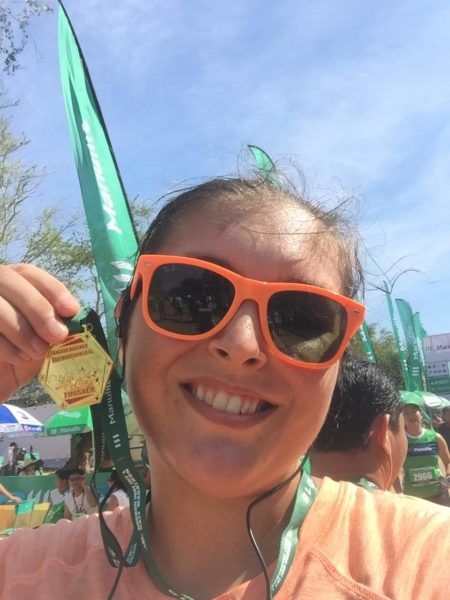 Submitted by Christin Spoolstra, former CFC Deputy Country Director
In 2016, I ran my first-ever 10km at Angkor Wat alongside CFC as part of the first annual Race to Better Education. As I crossed that finish line, the sweat was mixed with pride – pride in myself and my personal accomplishment but also pride in the CFC team. They had just successfully completed the first large-scale CFC fundraiser in Siem Reap, and over 100 of their family and friends had come out to race in support of education.
As the 2018 race approached, I knew that my contract with CFC would be ending not long after the race, and I wanted to bookmark my Race to Better Education with 'firsts' as a way to honor the amazing CF  staff with whom I had been privileged to work the past four years. So, I signed up for my first-ever half marathon. 21 kilometers. 13.1 miles.
Not gonna lie: I wanted to stop after 15km. But with CFC, we see it through. We run in honor of the 6,600 students who are fighting every day to learn and to access opportunities that were denied to previous generations. We run to raise money to continue providing breakfast for hungry students, books for those eager to devour new knowledge, and computers for those striving to gain important skills. So, I walked/limped those final 6km and mustered a final 'sprint' to cross the line because supporters all around the world had donated funds for each of those 21km.
Every day in Cambodia I am in awe of those persevering to claim their right to an education, and finishing that half-marathon was one small way of honoring their effort.