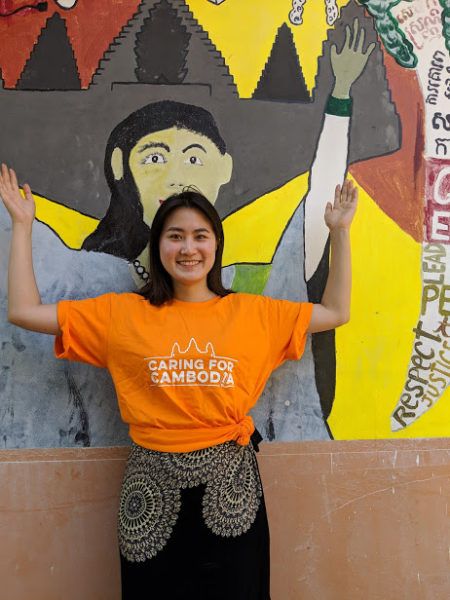 Submitted by Euijeong ("Sophia") Oh, CFC intern (Centennial College – Toronto, Canada)
I'm the kind of person who always dreams about my future. I'm studying special events planning at Centennial College in Canada. There are lots of jobs for me to consider after graduating – working at hotels, restaurants, or event-planning companies. However, I've always wanted something more meaningful. One day, I found a posting for a CFC internship position on our school website. I researched everything about CFC, and what I read sparked a passion in my heart. This is why I flew all the way from Canada to Cambodia.
I'll never forget the moment when the tuk -tuk driver crossed the entrance gates of the Aranh campus. Students ran everywhere with happy faces. I met Rebecca Large (CFC's Deputy Country Director) and she introduced me to CFC's history. I'm really inspired by the entire CFC team; they have such pure hearts and passions to help students brighten their futures. The most interesting part about CFC is that students and staff have the same goal. Students want to brighten their life through education, and CFC staff have worked hard to help students do just that.
One day, after a meeting, I heard music playing. I walked into a classroom and there were five students playing instruments and singing. They became shy when I walked in the room, but they still played the song for me. I've learned a lot through the way these students look at their life with humble and grateful minds. After watching them, I made up my mind that I will do my best to help them while I'm here in Cambodia and afterwards too – to help them with their dreams and futures.