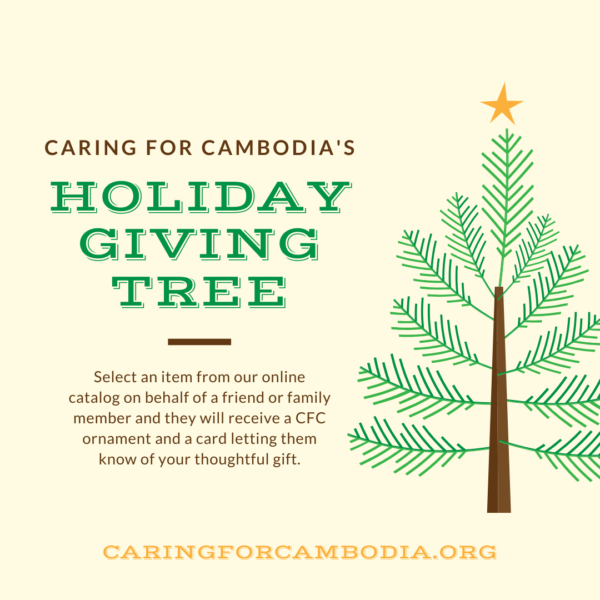 'Tis the Season for Giving!
Give a lasting gift this holiday season with a donation that supports a Cambodian child's education.
Honor a teacher, friend, neighbor or family member. Select a needed item from our online catalog, and every recipient will receive a CFC ornament and a card letting them know of your gift. Or, if you prefer, we can ship the ornament to you, and you can deliver it to the recipient personally.
Please make your purchase by December 19th, 2019 to ensure holiday delivery.
Items available for purchase from Nov 1st – Dec 19th.