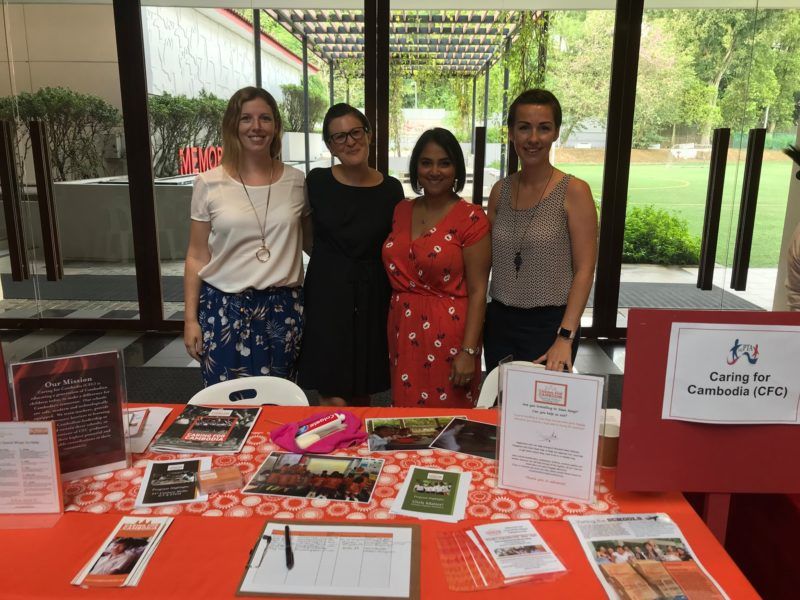 After two busy and productive years, CFC Singapore Operations Manager Renee France (second from the left) is preparing to move on. Since joining CFC, Renee has led the organization's efforts in Singapore and coordinated volunteers throughout the Asia Pacific region.
But don't worry CFC faithful! Renee may be returning home to the UK with her family, but she isn't leaving CFC behind. She is eager to continue glowing orange back at home so stay tuned as to how she stays involved!
CFC is launching the search for Renee's replacement now to ensure she can provide some on-the-job training during a transition period. Interested in leading our Singapore team? See below for more information about this fun, important role.
The Singapore Operations Manager should be a dynamic leader who can inspire and organize CFC's many volunteers in Singapore while overseeing fundraising and special events in the country. The position is also the regional liaison to CFC's global management team. For more information on this opportunity, please contact Dee Gallo at gallo@caringforcambodia.org.