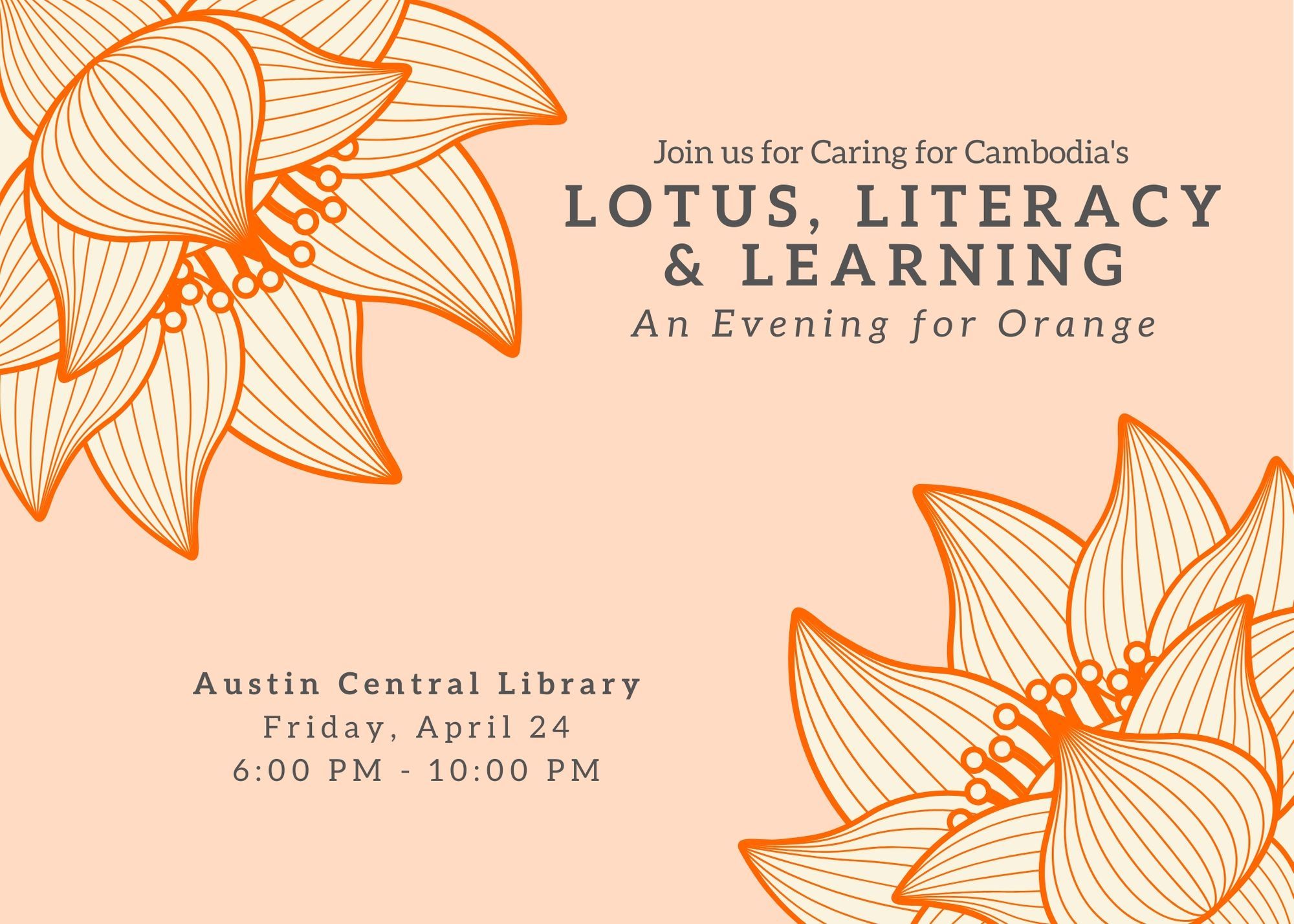 We had hoped that a month from today we would be celebrating "Lotus, Literacy, and Learning: An Evening for Orange" at the Austin Public Library. 
Unfortunately, due to the spread of the COVID-19 virus and our commitment to keeping all of you healthy, we have chosen to postpone our gala on April 24th. 
This is a disappointing announcement for many reasons, particularly because our gala was anticipated to bring in $300,000 –– which can fund up to five months of education, food, and life-saving health support to more than 6,800 students.
This is money that our kids cannot do without. 
There are a few ways I am asking you to support our organization. First, I invite you all to participate in our online auction that will begin on April 17th by registering here. You can also invite friends and family to participate in this too! 
You can also give a gift, at any time on our website. As an added incentive a gift of $200 or more will provide you with a complimentary ticket to our special fall gala event. Look for an announcement with more details once we get a handle on when we'll be able to gather our CFC family again!
As we all navigate this new challenge, we mustn't forget the causes that matter the most to us. Now, more than ever, Cambodia needs you.