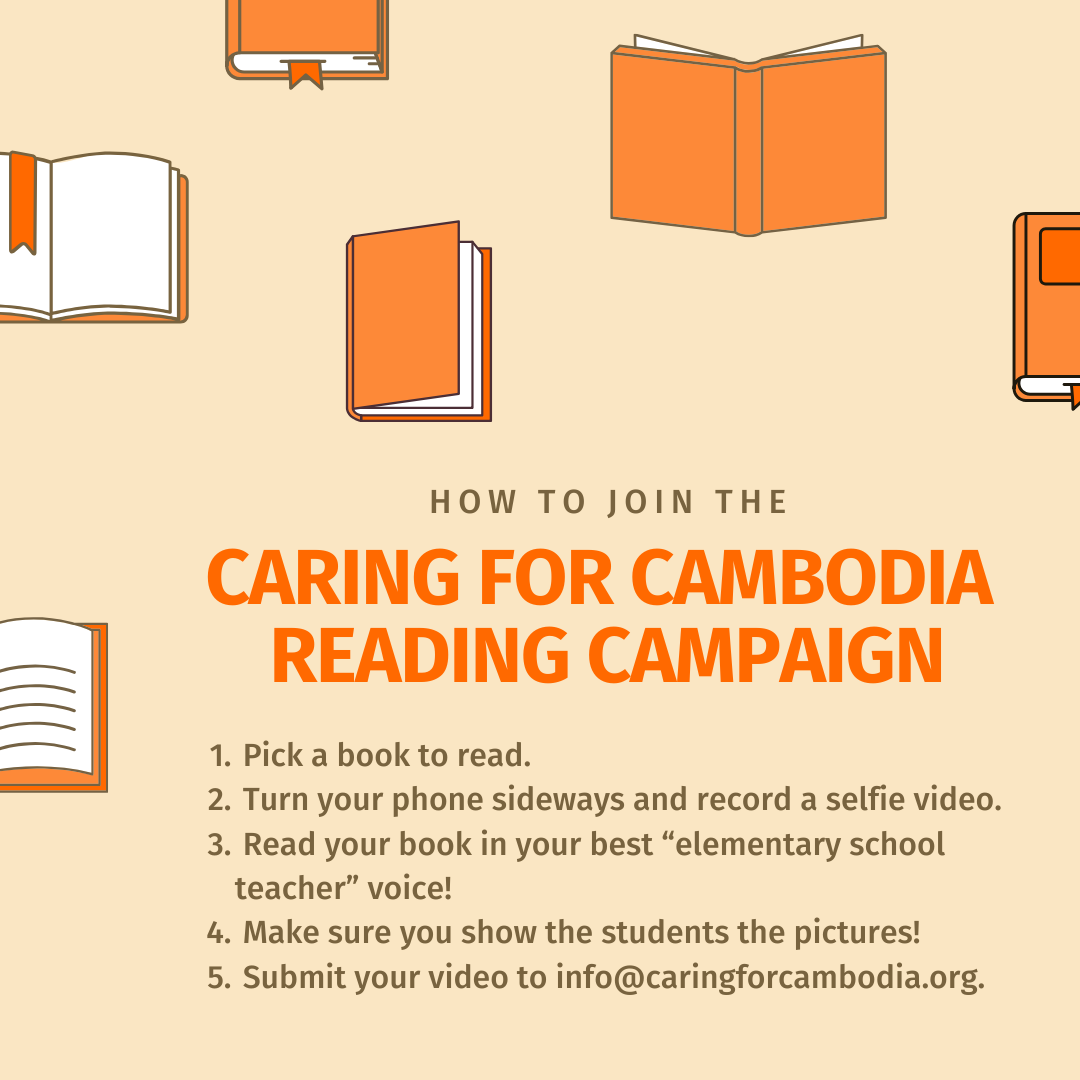 Social distancing, sheltering in place, quarantining.
Call it what you like but no matter where you are or who you are with, it is easy to feel isolated and alone. CFC students accustomed to spending their days with friends and teachers are no different than the rest of us.
Thanks to CFC and a very special group of its supporters who speak Khmer, those students are getting a chance to see just how much people across the world care about them and their education. 
Khmer speakers from across the United States and beyond have begun picking a children's book and reading it in Khmer to create special videos being shared with our students in Siem Reap. We want to make sure our kids know that they are loved by people across the world while simultaneously keeping them engaged in school.
Interested? Here's how you can join our Caring for Cambodia reading campaign:
Pick a book to read.
Turn your phone sideways and record a selfie video.
Read your book in your best "elementary school teacher" voice!
Make sure you show the students the pictures!
Submit your video to info@caringforcambodia.org.
That's it! We'll upload your video and share with our students.
Don't have a book in Khmer but want to help? You can translate a book from English or send a short video message in Khmer. Our students would love to hear your kind words, like: "Keep reading!" "Don't forget to wash your hands!" "We're thinking about you from afar!"