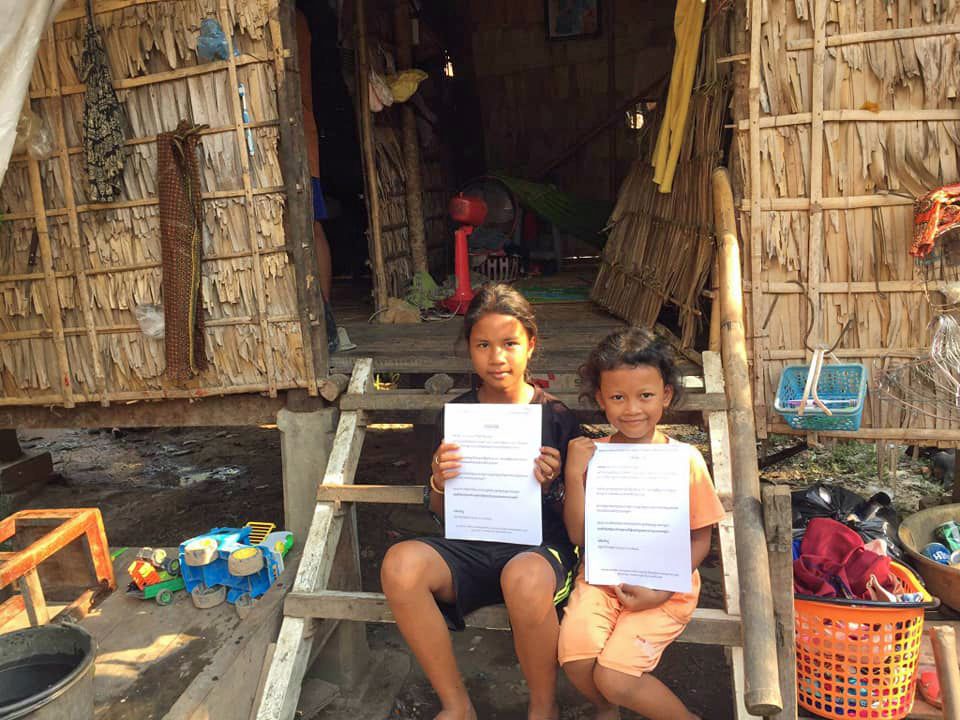 Remote learning is hard enough but Cambodia offers its own challenges as students lack computers and internet access at home. Often, the only connection students and even staff members have to the internet at home is through a cellphone shared by the family.
Fortunately, CFC's commitment to having strong Cambodian leadership has served it well through this crisis. Did you know just one of our 19 member in-country management team is an expatriate?  And she has stayed on throughout the crisis even as many expats head for their home countries. 
Upon receiving news of the school closures, CFC leaders in Siem Reap immediately distributed the schools' laptops to teachers and staff when the school closure order was announced so everyone could stay connected.
They then set to work immediately to develop a remote learning strategy for the more than 6,800 students who rely on CFC schools for their education. Before long, teachers were connecting via videoconferencing programs and formulating a plan to create and distribute grade-appropriate learning packets throughout the villages.
"We knew it would be important to find some way to keep our kids engaged so they continue learning and remain committed to getting an education, said Rebecca Large, CFC's Deputy Country Director in Cambodia.  "We weren't sure what that would look like at first but this staff has been amazing, our teachers and deputies have worked tirelessly and we are a stronger team for it."
The reading and homework packet program has been a huge success with students and families alike sharing positive feedback and thanking CFC for helping them feel a little less isolated and for ensuring they don't fall behind in their studies. Our teachers are now working to share their materials to neighboring communities so the hard work they did for our 6,800 students doesn't stop there.
"We want to do whatever we can to help not just our students but all of those we can across Cambodia," said Ung Savy, CFC's Superintendent of Schools and Country Manager.