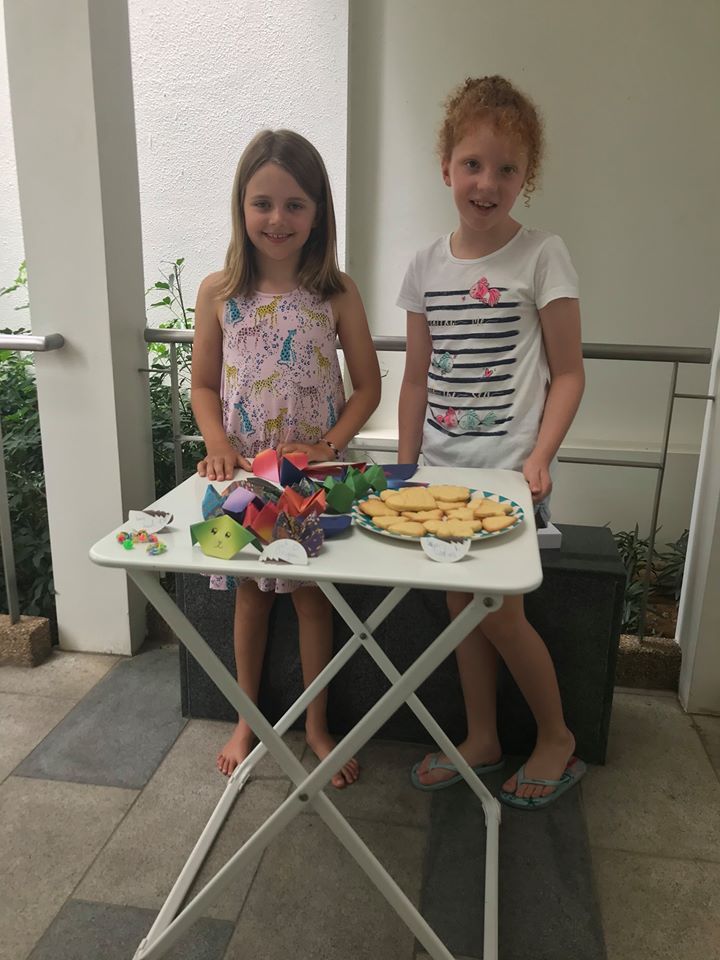 Across the globe, children are home from school and looking for ways to pass the time while playgrounds, recreation centers and stores are closed.
For friends Vivi and Caitlin, spare time at home meant the chance to find their own way to support CFC. Getting creative, the pair baked homemade cookies, created some very special origami and jewelry and set about selling their handmade goodies to residents at their Singapore condominium complex. 
In all the pair raised $42 Singapore Dollars and made both their parents and their Caring for Cambodia family immensely proud of their generous hearts. 
Thank you Vivi & Caitlin for your kind and loving hearts!