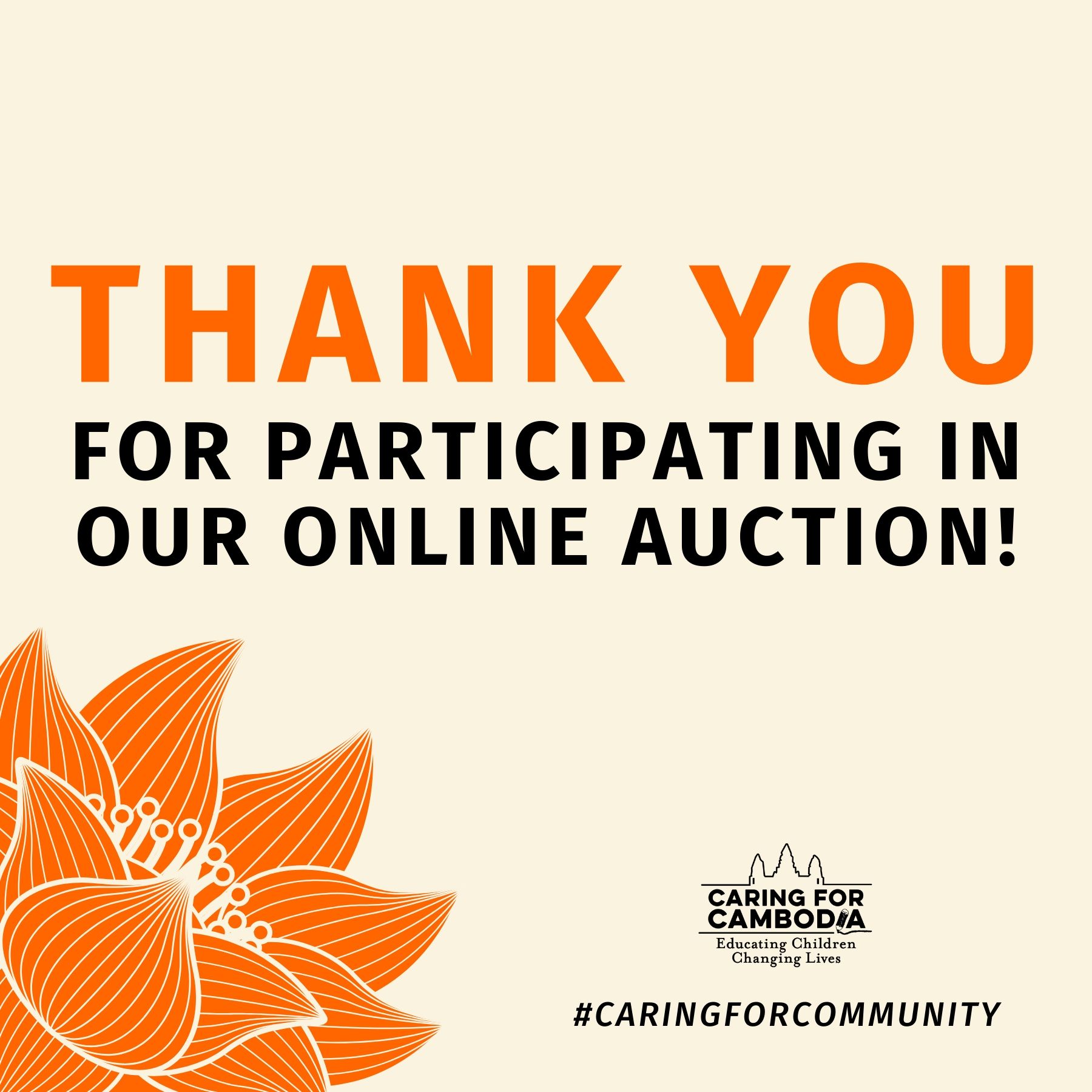 Our amazing CFC family may not be able to get together physically but it is still working hard to ensure the children of Cambodia receive the help they need!
Forced to cancel our Austin gala fundraising event, CFC staff and volunteers alike came together to find new ways to raise the funds needed to educate the 6,800 children who depend on us.
The result? Our first ever fully online auction supported by virtual Happy Hour events via Zoom!
Forty packages were sold ranging from vineyard tastings and date nights at restaurants in cities across the country to Khmer pottery and patio furniture to create a backyard oasis. Supporters not only snapped up these treasures but many also chose to donate directly to fund our continued work in this time of extraordinary need. 
In all, more than $20,000 was raised to change the lives of our students through education and bring hope to not only them but their entire community.
An amazing side effect of not being able to get together physically was the ability for many longtime CFC supporters to connect on Zoom. Many of the half dozen group Zoom calls, held throughout the week leading up to the auction close, featured people reconnecting face to face for the first time in years. 
Groups of people who traveled together to our schools, who lived together in Singapore, and some who had never interacted other than via phone or e-mail came together to share their love of CFC and take a break from the monotony of  staying home to stay safe during this pandemic.
A huge "Orange Thank You" to all who participated in the auction, have made donations, and who continue to make the work we do possible. If you missed the auctioned would like to donate, please click here.