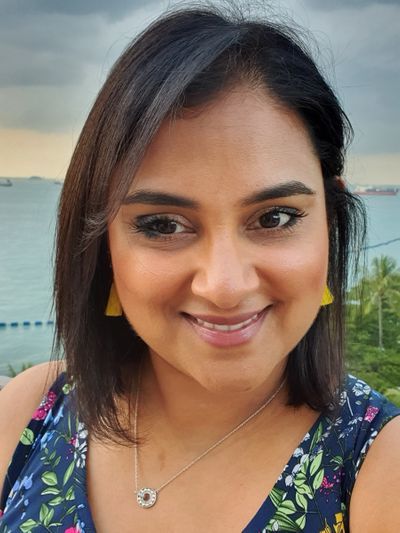 Caring for Cambodia is pleased to announce Meera Tank will take over the role of Singapore Operations Manager beginning May 1.
Meera, who has served as CFC's administrative and accounts assistant since October, has been involved with CFC since 2018. She will now be responsible for fundraising and special events in Singapore while also serving as the region's liaison with CFC's global management team. Meera will continue Renee France's close work with CFC's team of committee chairs, school professionals, and several hundred Singapore based volunteers.
Meera, a qualified optometrist, moved to Singapore in April 2018 with her husband and two young children.  They love to spend time traveling, reading, playing games, and helping the community. Her children often help with the sorting of goods and donations for CFC and they love to help clean the local beaches too. 
CFC wishes Renee a safe return to her native UK, where she plans to remain involved in CFC, and a heartfelt thanks for her years of steady and effective leadership in Singapore. Our operations and volunteers in Singapore, where CFC was founded more than 17 years ago, remain a vital component to our ability to change lives through education.