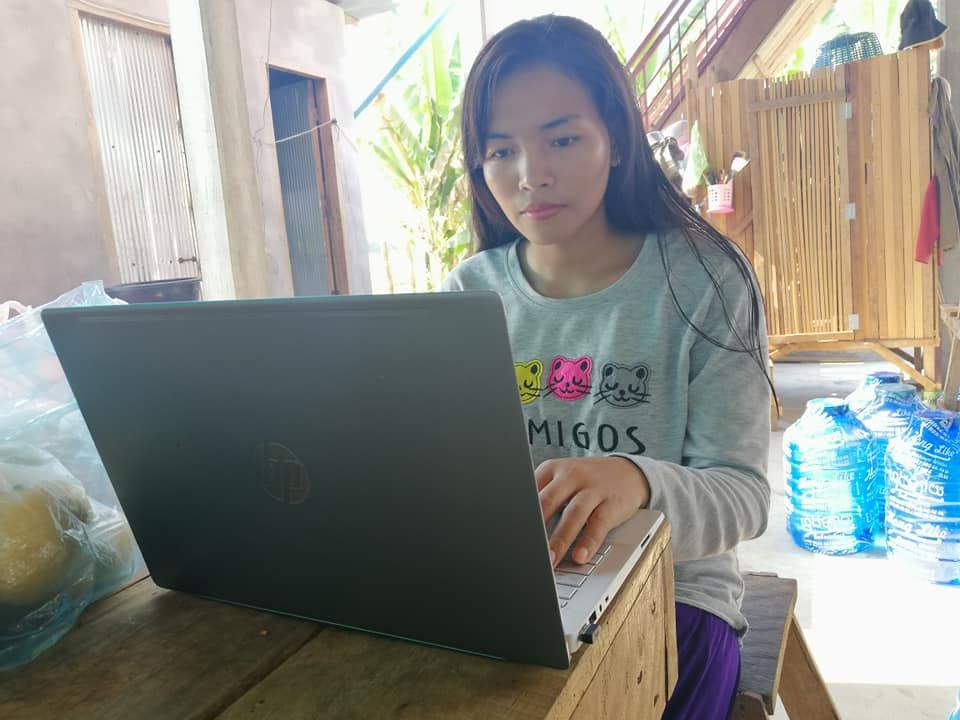 As we kick off our new website and newsletter, CFC is dedicated to bringing you the stories of the people behind our organization. From donors and volunteers to students and staff, these are the people who make our work possible and for whom we exist.
CFC was founded to change the lives of generations of Cambodians through education. So, it seemed only fitting we start with a profile of a young woman whose story illustrates just that. 
Sivoun's CFC story began many years ago while a student at Aranh Primary School.
"I was born in Aranh village, and my family is very simple. I have two brothers and one younger sister, I am the first child in the family. During the fourth grade, I knew CFC supported all students in my community who studied in Aranh Primary School. I remember they supported study tools and restored old things which were broken," recalls Sivoun.
Two years later, CFC's importance to Sivoun and her classmates increased greatly. Sixth grade in Cambodia marks the transition to junior high school and, for Sivoun and her friends, that meant a long journey each day as they left the village to attend junior high. This long daily commute would become another obstacle to overcome for children to stay in school. Indeed, such commutes had led many other students to eventually drop out of school.
Sivoun was lucky though. During her fifth grade year, Caring for Cambodia, with the support of the Aranh community, petitioned Cambodia's minister of education for permission to construct a new junior high and high school campus. 
Able to stay close to home, Sivoun finished high school with the education she needed to give her choices in life as well as provide for her family.
"While I studied in high school, I really gained knowledge about gender issues, career prep, ICT, English, and leadership. I was excited that CFC provided help to me and all the children in my village by giving us the chance to get a free education in our own community."
After I graduated high school, I got a good job," Sivoun proudly states. "Then, I saw an announcement from CFC for a computer teacher position,  I applied for it and now I work here and share my knowledge and experience with other students in CFC."
Today, the little girl who saw the opening of Aranh Sakor Junior High and High Schools ease her ability to stay in school now teaches her community and Cambodia's future leaders how they can use technology in their daily lives and how it can help open a world of possibilities. 
If it ended there, Sivoun's story would be a shining tribute to the impact donations to Caring for Cambodia provide in the lives of the children who attend our schools. But Sivoun's story continues as CFC is committed to change not only the lives of its students but also its staff, and to ensure our schools will be sustainable when our work is done.
"After I started work at CFC, they still keep on supporting me to study at university and ACE English school," says Sivoun. "Why does CFC also support the staff who work here? They want to see their staff have quality, ability, responsibility, and leadership. I am deeply thankful for CFC which supported me and other children in Cambodia."
Sivoun is like so many of our students and alumni. She is bright, passionate, and driven to succeed. Today she is part of the solution to bringing education to Cambodia. The children of her village now look to her as well as CFC  to change their lives and bring them hope.