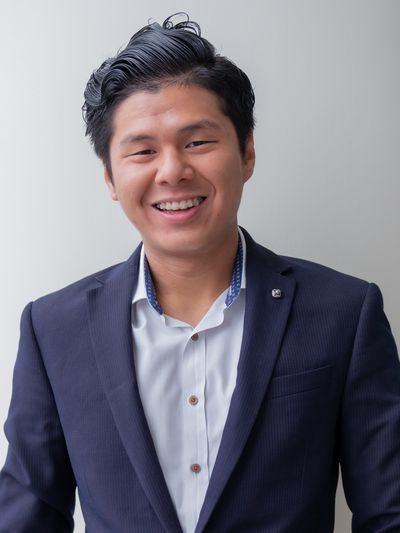 Caring for Cambodia is excited to announce Singapore Businessman and noted Philanthropist Ryan Chin has agreed to join its Board of Directors effective May, 2020.
The Founder and Managing General Director of Black Sparrow Group, Ryan began his working career as a teacher for children not much younger than he himself was. At 17, Ryan began teaching kids aged 3-16 and learned some real-world lessons about himself in the process. 
"I started teaching for pocket money. But along the way, I fell in love with making a real, meaningful difference in the lives I touched. I found a real love for mentorship, education, and servitude. And it's through this love that drives my conviction for CFC," says Ryan adding that his interest in philanthropy & charity work came from his personal experience growing up in a troubled childhood. "I decided to make it my mission to find a way to make sure no child would have to suffer again.
When I was in the Army, one of the Majors, an accomplished doctor I looked up to and who had overcome incredible poverty, told me "Life starts as an empty pitcher, and your job is to fill it with a liquid called Life. Everyday a single drop will drip into the pitcher, but if you read, try new things, be good to people and make new friends, your pitcher will fill up faster. Do it right and your pitcher will overflow, and your life will be the most meaningful it can be."
It is Ryan's passion for life and helping others that drew him to CFC and CFC to him.
"Ryan brings amazing energy to our already wonderful board of directors and we all look forward to his help in continuing to spread the news of Caring for Cambodia's mission to change the lives of children through education," said Jamie Amelio, CFC Founder and Executive Director. "His perspective and experience in educational philanthropy in Southeast Asia is an important asset for us as we continue our commitment to ensure the sustainability of CFC."
The Black Sparrow Group is a global advisory firm providing consulting, placement, and advisory services and specialising in helping major Asian family offices receive top-quality global deal flow. Ryan founded The Black Sparrow Group after witnessing a phenomenal transference of wealth and responsibility in families in greater Asia and after learning that the next generation desired greater exposure to higher quality deal flow & opportunities from their trusted advisors. Initially starting with Asia, Black Sparrow has since extended its services to include major family offices all over the world. Today, Black Sparrow has a platinum Rolodex which includes the heads of some of the world's wealthiest and most influential families. 
Ryan holds various board & advisory board positions globally, including being Chairman of Security & Chairman of IT at Singapore Recreation Club, a double chair position he held as youngest management committee member(2018-2020) in the club's 137-year history. 
As a personal passion, Ryan is active in the Arts & Entertainment scene, being Global Art Ambassador to Dorle Lindner, "The Next Picasso", and Board Advisor to CraveX, an entertainment firm bringing A-list Celebrities to Asia.