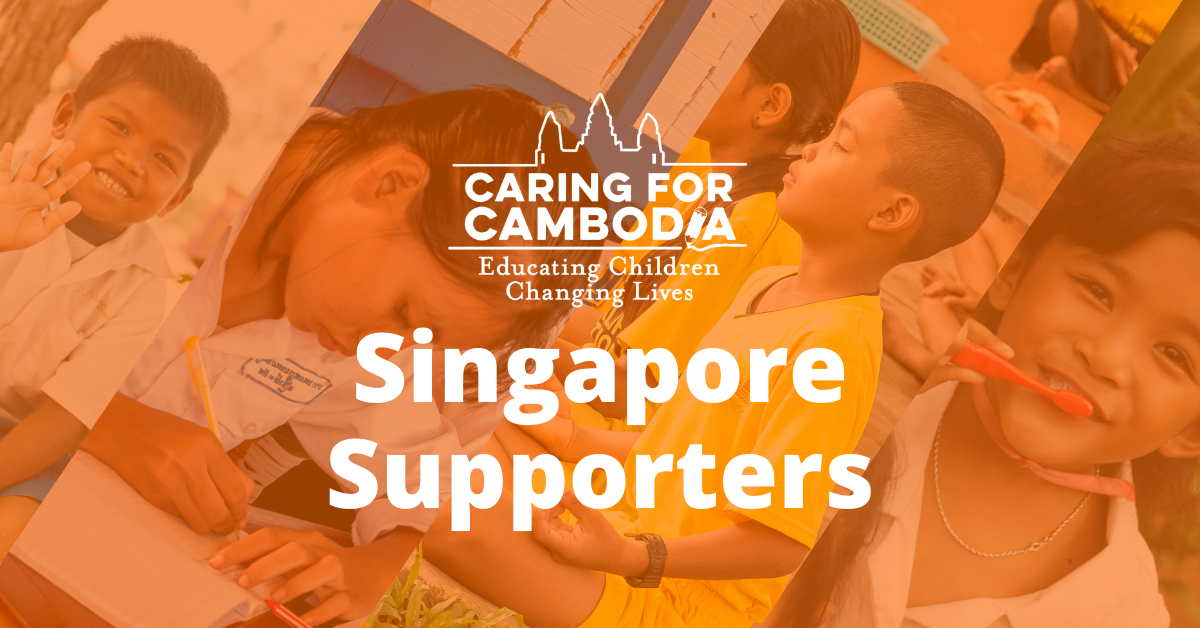 Sometimes, with all the great news about what is happening with Caring for Cambodia, it can be hard to make sure you don't miss what is happening right here in Singapore!
From fundraisers and collection drives hosted by students at local international schools to events and volunteer efforts across the city, there is so much happening on behalf of CFC in Singapore.
That is why we have created a special Facebook group aimed squarely at those who call Singapore home. The Singapore Supporters group is designed to let our Singapore family interact with each other and get their CFC news without having to filter through news and events aimed at CFC audiences in the USA or elsewhere.
"Singapore is where it all began for CFC, it's such a special place and our supporters there are essential to our mission," says Jamie Amelio, CFC Cofounder and CEO. "We are so excited about this new outlet to speak directly to our volunteers and supporters in Singapore because they are essential to our efforts to bring hope and education to the children of Cambodia."
The group, which is public and can be joined by clicking here, is just one part of CFC's efforts to better serve its Singapore supporters. CFC is also working to customize its newsletter to better serve its Singapore audience. This issue is aimed solely at Singapore to kick off the effort but future newsletters will contain much of the same content as the worldwide version while featuring additional specific information and highlighting the stories most relevant to Singapore. 
There are so many wonderful things happening at our local international schools, events held around the island and volunteer efforts