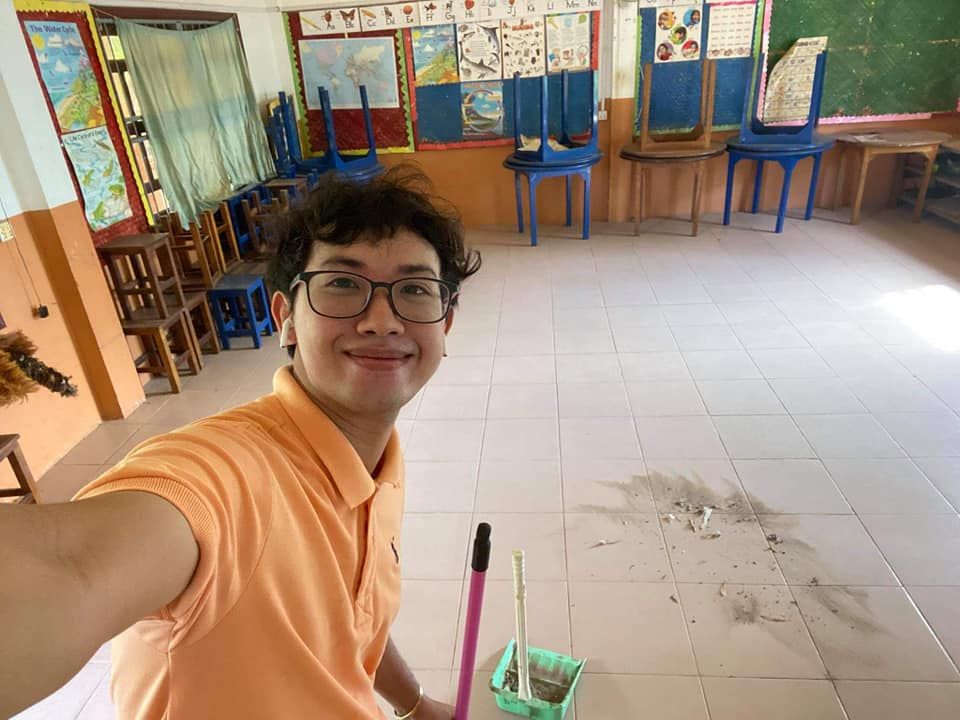 In the three months since Cambodia ordered classrooms to shut their doors, a thick layer of the dust has settled across desks and brightly colored classrooms once filled with the sounds of learning and laughter have fallen silent.
Recently, however, the schools are buzzing with energy and optimism.
Cambodia has yet to announce when schools will be permitted to reopen (current rumors revolve around a July opening) but the government has cleared administrators and teachers to return and begin prepping their facilities. This is welcome news for our staff and they have leaped into action!
"All our teachers are so excited, they began cleaning right away. It is a lot of work but everyone is so happy to be back at the classrooms, they were just closed up and there is so much dust everywhere. We are also able to get in now and sanitize everything before the kids come back."" says Savy Ung, CFC's Superintendent of Schools and Country Director. Savy notes the teachers have enjoyed the challenge of working to reach the students remotely but being back in the classroom is a welcome relief as it represents the first step to normalcy.
New procedures greeted teachers and other staff members upon their return as CFC continues to work to ensure our students stay safe. No staff or students have reported any cases of Covid-19 throughout the pandemic and everyone is eager to keep it that way. 
Anyone reporting to work is stopped at the gates of the campuses for a no-contact thermometer screening, a reading above 38 degrees Celsius (100.4 Fahrenheit) would result in them being sent home, and masks and thorough hand washing are required. Its summer in Cambodia so that means temperatures of 40 C (104 F) are common but the staff is vigilantly keeping their masks on.
Teachers are also able to receive parents and students for homework help in the newly cleaned classrooms as long as everyone wears masks and maintains social distancing. Groups of no more than 2 students and parents at a time are permitted in the classroom with the teacher.