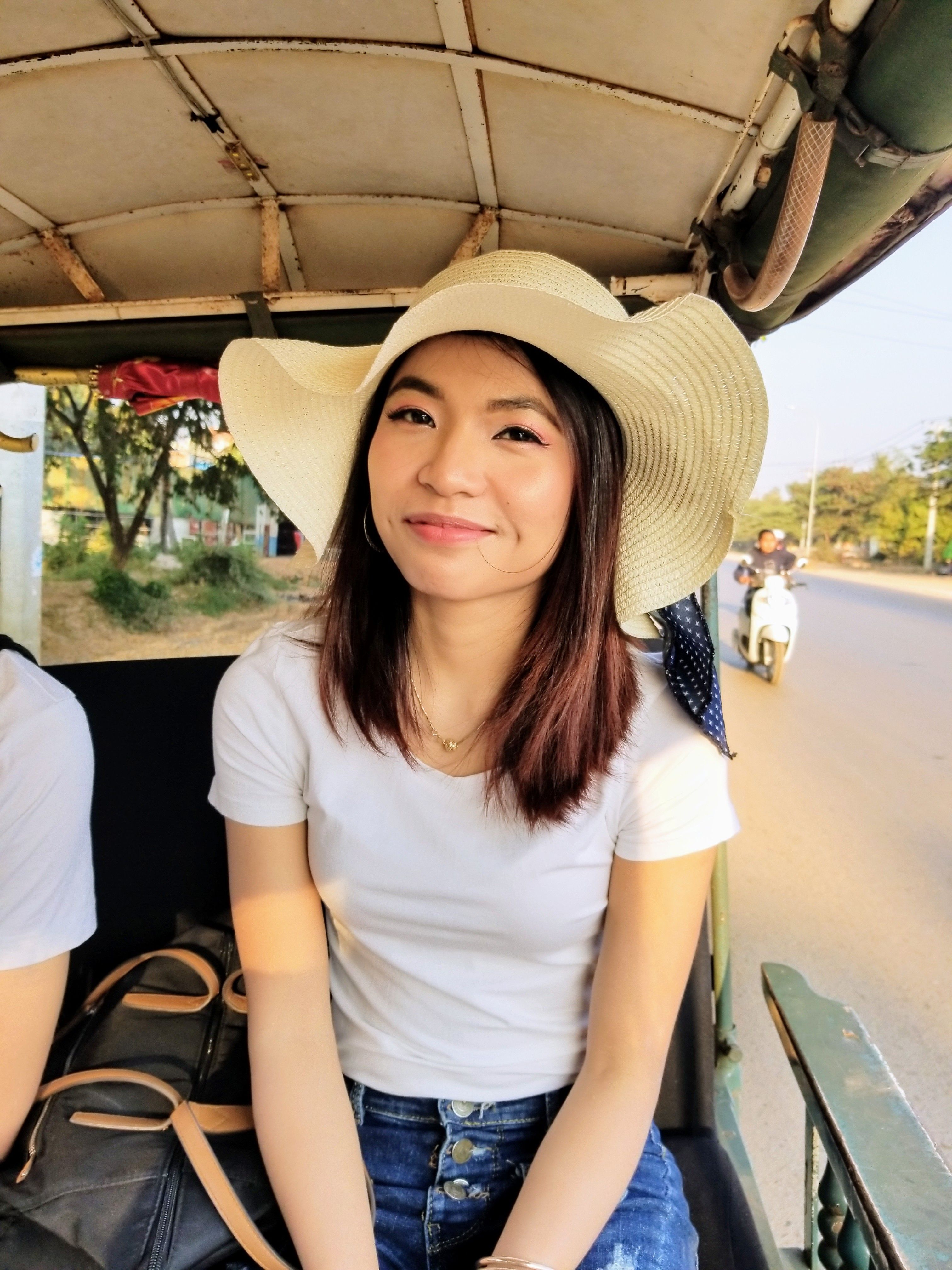 Thida Kim came to the United States in 2017 from Siem Reap to study for dual degrees in Project Management and Human Service Studies from Elon University. Thida was excited to return home this summer and work with Caring for Cambodia to impact students in her country, seeking an education and improving their lives. 
Then, Covid-19 arrived and changed the world we all live in. Thida and CFC are working together in real-time to form an internship, which allows her to make an impact and learn from her campus home in North Carolina. Below is the second installment of a blog written by Thida detailing her experiences!
Thida, who will begin her senior year in the fall, plans to spend 6 months working in the United States following graduation from Elon to get more experience before returning to Cambodia and working with CFC or another NGO focused on helping the children in Cambodia.
This is the fourth week of my internship at Caring for Cambodia. In the past two weeks, I have been working on finishing filming short clips for a video project about my scholarship journey and creating new resource projects for CFC's career preparation team. 
The video project was a little daunting to me despite having received a lot of tips and feedback from Jeudy (CFC's Career Preparation Coordinator). I have filmed some videos for makeup tutorials, and an informational video to raise awareness about COVID-19 before, so I do have some experience in this field. However, in these short clips for my video project, the focus is on me, so it was a combination of feeling awkward and questioning whether what I am saying is meaningful. By the end of the week, I finished filming my short clips and I am just waiting to hear back from the rest of the career preparation team to see if I would need to film some more or if there is anything else needed to complete this project in a meaningful way. Overall, I am just relieved that this project is close to over, and I am ready to move on to other projects.
One major concern the team faces is the fact that many CFC students have little understanding and knowledge of the various career options. This is a major issue all over Cambodia, not just for CFC's high school students because the current youth in Cambodia is the generation where they start from scratch. Most of the students' parents are illiterate and work in fields that involve solely physical labor. The youth grow up in communities where most of the adults in their lives work physical labor and are unaware of any other job opportunities or how to prepare themselves for such an opportunity. Therefore, I was tasked with a project of doing research on different career paths and options and what kind of education and skills are needed to obtain those jobs.
This project is really meaningful to me, and I feel that this is one of the most important resources to have for a student who is looking for motivation and an idea of how to shape his/ her future. Throughout my whole life high school, the only non-physical labor careers that I had ever dreamed of were teachers, nurses, doctors, police, government workers, and tour guides. I literally did not know any adults in my life who work different jobs than these options. I thought these were the only career options I could pick from because any other choice such as a chemist, pediatrician, mental health counselor, physical therapist, or environmentalist simply did not exist in my life. I never heard of them and had no idea how I could ever become one.  I am very hopeful my contribution will be of help to CFC's high school students the way I was enlightened when I had access to similar resources from my high school. 
I am looking forward to my collaboration with the English as a Second Language program team. I will be working on recording audio for English stories and topics for the ESL program students, creating games/ online teaching resources for the ESL young learners and making teaching posters for the program. I hope I can be of help with the use of dual languages and learn more about how the program works.