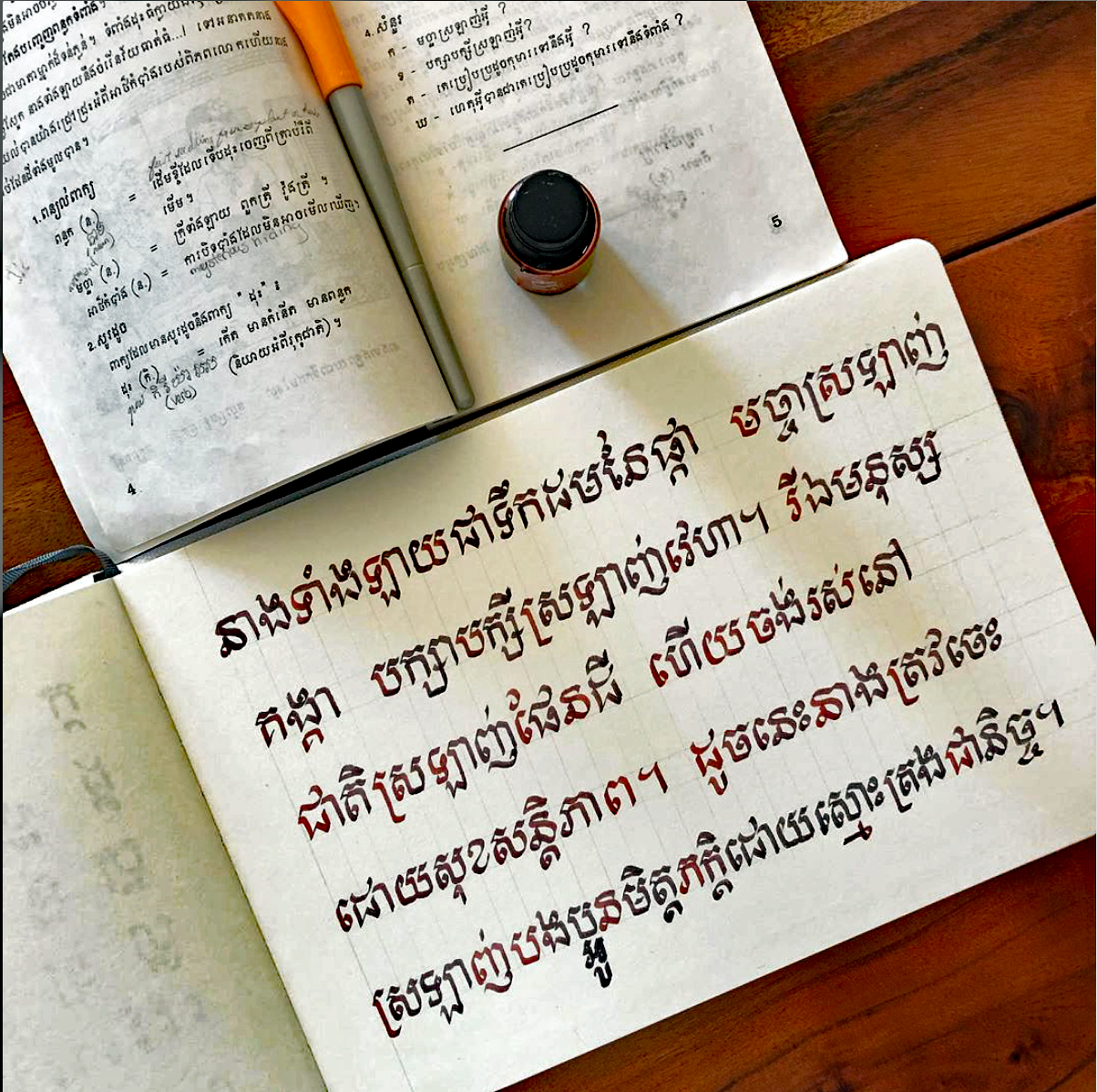 A look at the beauty of Cambodian calligraphy, reconnecting Cambodian Americans with their ancestral home, and taking a peek into Cambodia through the eyes of those who live there are just some of the themes you'll find on your Caring for Cambodia social media.
Seeking to further unite Cambodia and its people with the communities of the world, these campaigns seek to remind us all not only of the beauty of this amazing country but of the need for all of us to give its children the education they deserve and the opportunity to lift up themselves and their country.
Make sure you click the links on the bottom of this newsletter or on the top right of our website to make sure you don't miss out on these and other exciting social media campaigns! Cambodian cooking lessons anyone? How about learning some basic Khmer or getting a peek at some of the beautiful art created by Cambodian and Cambodian American illustrators and artists?