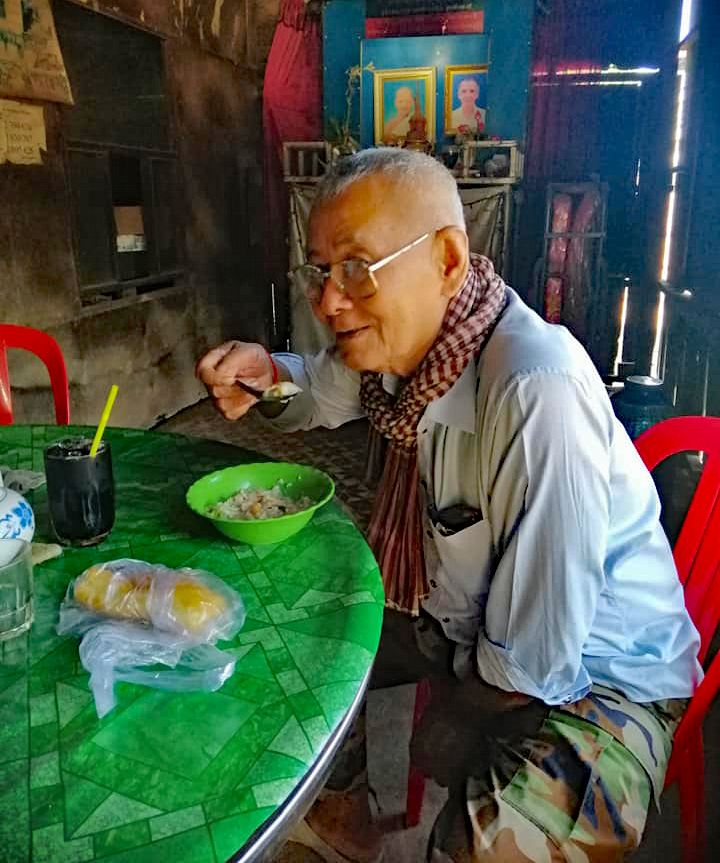 Call it a stroke of luck, good karma or divine intervention but Caring for Cambodia's annual shipment of vitamin fortified rice packets was among the very last to leave the US warehouses of Feed My Starving Children in March.
From there it began a long sea voyage to Cambodia, getting into port even as many shipments of goods were being turned back or stalled at sea. 
Schools were closed but our kids, and their families, were hungry. Tourism had ground to a halt and people throughout Siem Reap were being asked to stay home to stay safe. We knew we had to find a way to get those important meals to the villages we serve but concerns around safe preparation and distribution of the food made that impossible.
By enacting strict social distancing rules, implementing sanitary procedures for our chefs, and asking families to send a single representative with their own sanitized food storage container, we were able to reopen the Food for Thought program in June. Immediately we began serving in excess of 3,000 meals a day.
To date, more than 2.5 tons of food have been distributed, providing a vital hedge against hunger for the peiople of Siem Reap. Though the Food for Thought program typically serves students and their families, meals have been provided to any villager in need.
We are hopeful that Feed My Starving Children will be able once again provide meals for our children in 2021 but contingency plans are being made to ensure our students receive the nutrition they need to be focused in school and ready to learn. With the support of people like you, we will continue what has become a cornerstone of our program and the success achieved by our students.