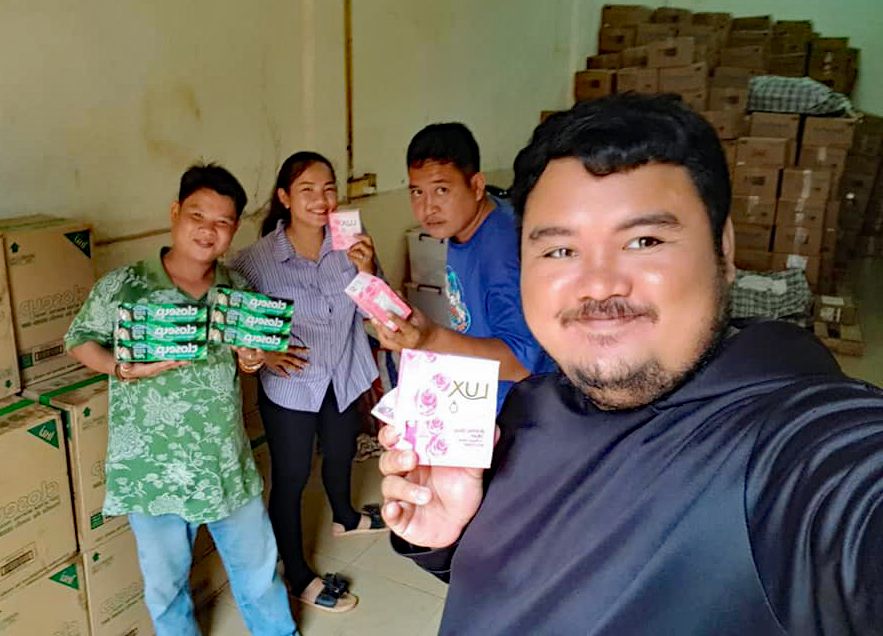 Students need hygiene supplies more than ever as we all work to keep them and their teachers healthy. But Covid has made collecting such supplies difficult and transporting them to Siem Reap nearly impossible.
Once again, it is International Medical Clinic (Singapore) to the rescue!
Knowing CFC's stocks of hygiene supplies were nearly depleted and the schools would be opening soon, IMC's Barbara Raser-Tidey reached out to see what they could do to help. What came next was amazing!
Within 24 hours, IMC had put together a fundraiser to allow CFC to buy the much-needed supplies in Cambodia, and posters with scannable QR codes linking to the fundraiser were posted throughout the IMC facility. In just two weeks, IMC staff members generously donated more than $2,000 and made a huge impact on keeping CFC's 6,800 students safe.
For years, CFC has relied on donations of toothbrushes, toothpaste, soap, and other hygiene materials from volunteers in Singapore and across the United States. Those supplies have traditionally been carried over in bags by other volunteers heading to Siem Reap but Covid made such collections and all travel to Siem Reap impossible. Recognizing these difficulties would become part of the new reality, CFC staff laid the groundwork for the purchase of items in country by reaching out directly to Unilever representatives in Phnom Penh as well as to large retail and market outlets in Siem Reap to determine what products are available and where the best prices for them could be found.
All we lacked were the funds to purchase items but thanks to IMC's amazing staff, we have been able to submit those orders! IMC's generous donation has filled the supply rooms with enough supplies to get school started but our kids will need more hygiene materials than ever this year if we are to keep schools open and kids safe. Interested in helping? Please consider a donation to keep our kids and staff healthy!