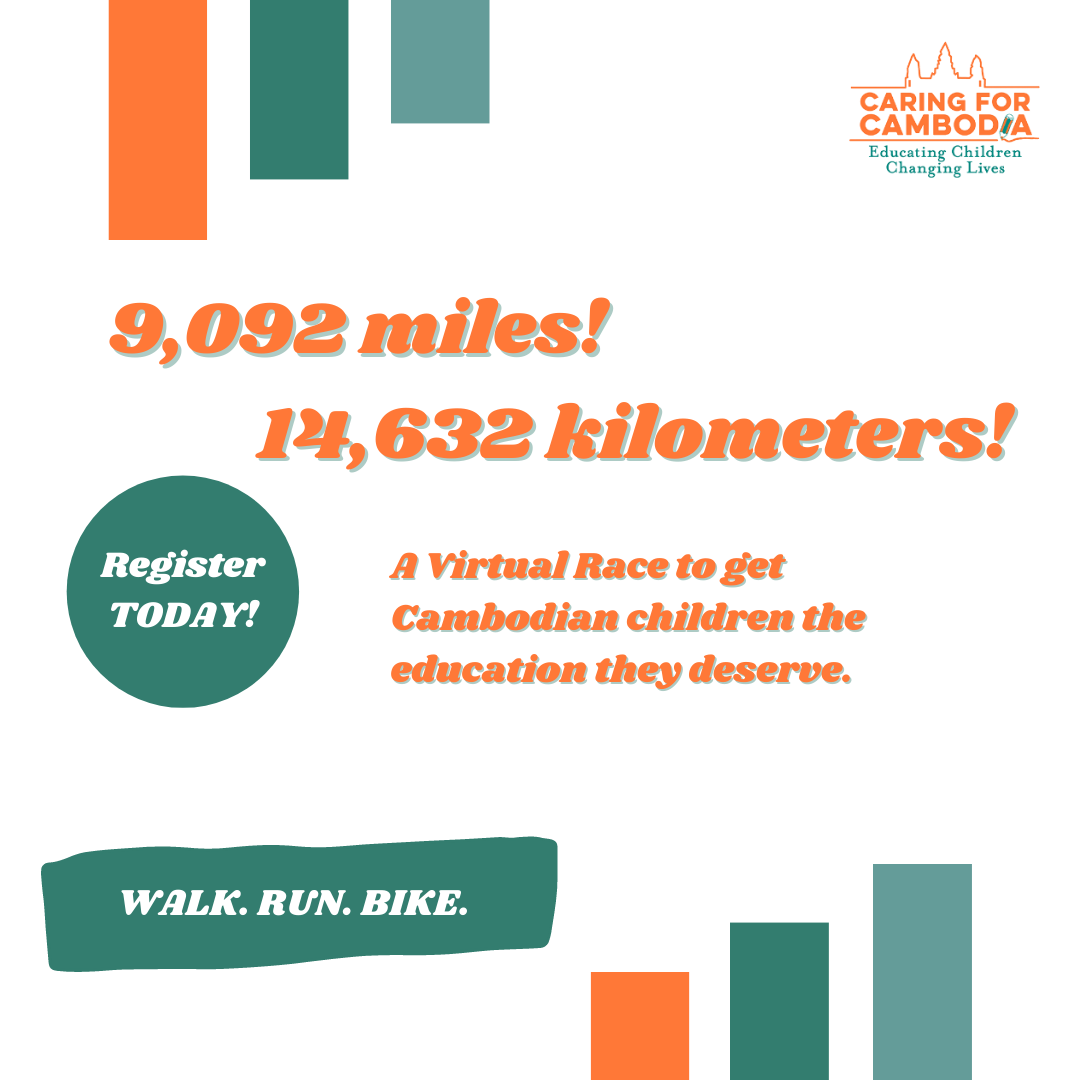 It's time to lace up your running sneakers, put on your swimsuit, roll out your yoga mat, or prepare for whatever activity you enjoy and support Caring for Cambodia's Race to Better Education!
Registration for our unique virtual race has begun and we're asking supporters across the globe to walk, bike, run, and more to represent the 9,092 miles or 14,632 kilometers from CFC's Austin headquarters to the campuses of our 21 schools in Siem Reap. Prefer to participate in an activity that can't be measured in miles? Maybe you love yoga, hiking, or kickboxing. Don't worry, we've got you covered with a points system equatable to miles so you can do what you love and support CFC!
The race itself kicks off on September 21 and stretches to November 1 and we are hoping to raise $40,000 in that time through pledges of support collected by our participants from their friends, family, neighbors, and anyone else who wants to bring hope and change the lives of children in Cambodia. You know how amazing our work is and this is your chance to show off your dedication to the kids of Siem Reap while introducing your friends and neighbors to what we do.
Participants can form teams of their own or join CFC's Team Orange while competing against others in a good-natured rivalry with the real winners being the 6,800 students who depend on CFC for their education. Who will be on your team? Maybe get your old MAD trip colleagues together, or members of your local running club, co-workers, or people you have volunteered with for CFC? 
See you on the (virtual) road to Siem Reap!