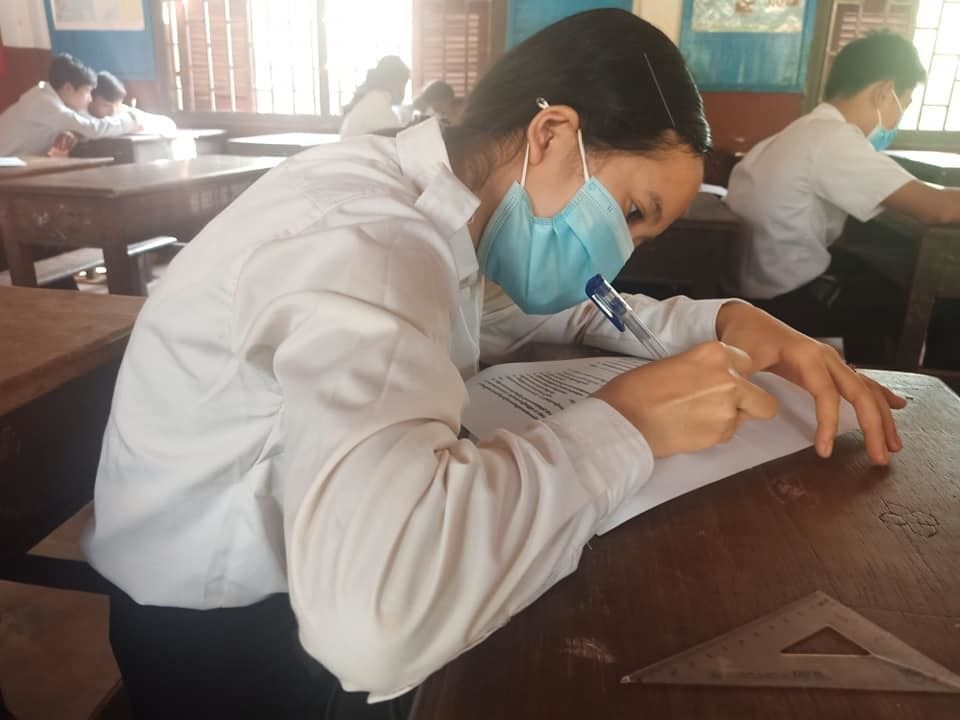 The new academic year may have started two months later than normal, but our teachers and staff were eager to welcome students back for face-to-face learning and to continue our vital program activities.
The message was clear at our opening ceremonies: Education is needed above all to equip children with the tools they need to build brighter futures for themselves, their families, and the surrounding communities. 
The first month back has certainly been a busy one. In addition to all students being back to their learning schedules, mentor teachers are participating in virtual teacher training sessions, we have welcomed a new Gender Equity educator and Health educator, and all CFC program activities are running.
The first day of school highlighted just how important CFC's Food for Thought (FFT) program is. While we were able to keep this program running as much as possible during school closures, thousands of students lined up at the cafeterias to receive their first school meal. COVID-19 has had a huge impact on family finances, with about 15% of our students moving away during school closures to follow their parents trying to find work elsewhere. Even with these moves, new students have moved to the area and others have transferred into our Kravaan school, increasing our enrollment by about 200 students. With schools back in session, all students are taking full advantage of the FFT program.
In difficult times come strengthened relationships, and we have witnessed this first-hand with the communities. While the parent-teacher association cannot provide a lot of financial assistance, the members are dedicated to supporting the schools in other ways and have encouraged all students to return to school this year to reduce dropouts. It is clear now more than ever just how ingrained CFC has become in the community, and how much our services are valued.
The Health Education program has been working extremely hard to keep students and teachers healthy, and the Water and Sanitation Hygiene (WASH) facilities operating. A large part of the program relies on volunteers donating resources such as toothbrushes, toothpaste and other hygiene items that are distributed in the schools and communities. Due to travel restrictions we have not had our usual supply. However, using the last items in storage and purchasing the remaining items, we were able to make sure all primary school students received a toothbrush and toothpaste and that our community members received the hygiene items needed at home. Financial donations are very much appreciated during this time until we can start receiving supplies again!
All in all a very productive start to the new academic year and we couldn't be more proud of our teachers, staff, and students. Most of all, we're thrilled to see so many faces back in school as the noise of happy children fills the corridors. Thank you to all our supporters for making quality education a reality for so many.