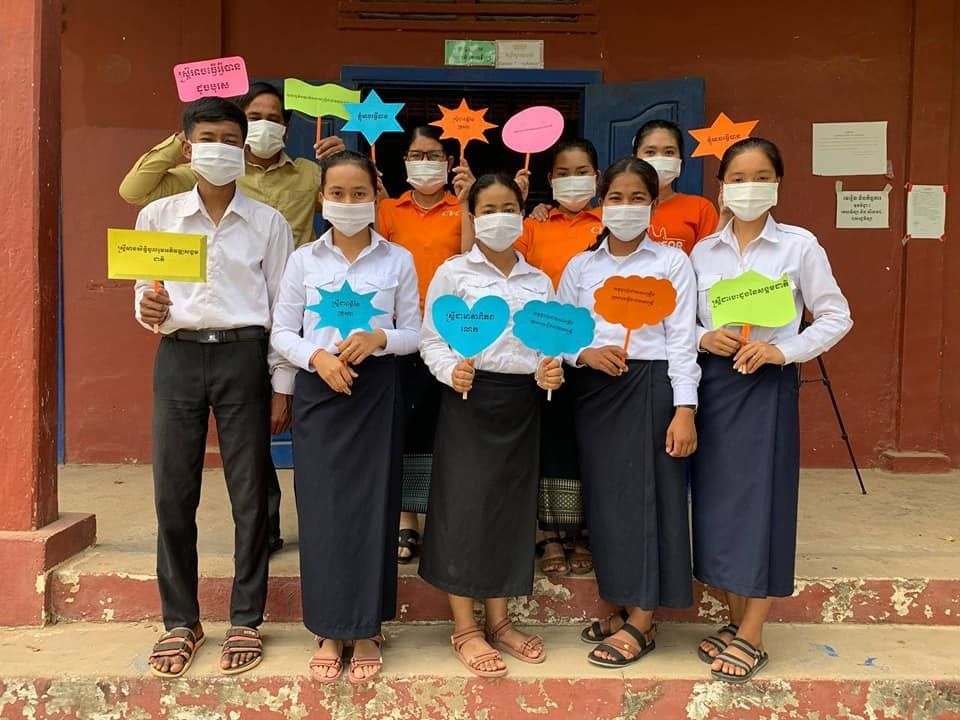 The yo-yo effect of the COVID-19 pandemic continues, and our CFC schools have unfortunately had to close again temporarily. While it's exceedingly difficult to not have volunteers on the ground as in years past, the safety of our students and staff is our top priority and our amazing Siem Reap team continues to be innovative in dealing with such a challenging situation. Please consider donating today to ensure CFC's vital services can continue, even when students are learning remotely. 
Here's what has been going on at our schools:
Our first teacher training session this year took place last week at Kravaan Primary School. Despite not having our typical international trainers from Tanglin Trust and Singapore American School visit us in person this year, we were able to conduct a virtual train-the-trainer experience with those dedicated volunteers around important topics such as project-based learning, well-being, and ensuring learning and leadership skills. Our education teams will now deliver the training to all teachers, while continuing to follow local health guidelines. 
A much-needed infrastructure update and increased bandwidth to the schools' Wi-Fi has been completed thanks to The Southeast Asia Foundation. During the initial school closures last year, each team developed their technology skills to deal with online learning, and we can now capitalize on this motivation and integrate a hybrid learning approach. 
March 8 was International Women's Day, and the team created their own video that celebrates girls' rights by showcasing CFC students talk about how boys and girls need to support each other to create an equitable environment both within and outside the school environment. And for National Reading Day March 11, two of our primary schools hosted outdoor reading sessions to celebrate and encourage reading habits. 
Thanks to the Bartolotta family, we have started the work to create better-equipped and more practical science labs at our junior high schools. These labs will help to better prepare the younger students for high school science, which includes lab time, and allow us to better  train teachers at this grade level. 
We have begun collaborating with students from tCambodia, a student-led group from Tembusu College in the National University of Singapore (NUS) to provide weekly English engagement sessions with 25 high school students. They will create lessons based on the curriculum and stimulate discussion in a cross-cultural format.