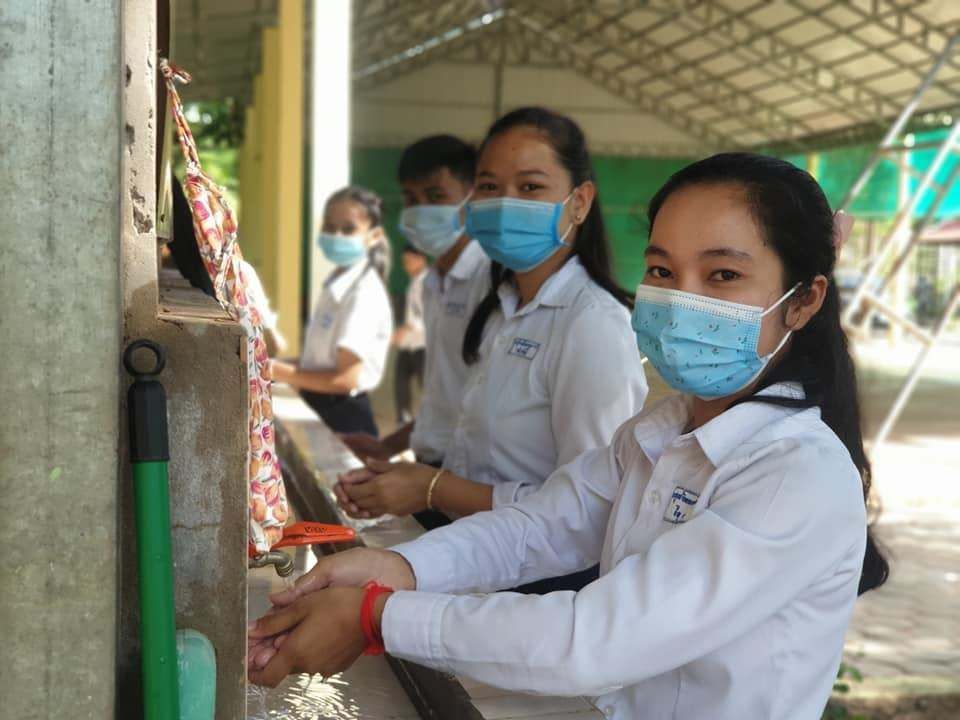 One of our central programs at CFC is Health Education, including our WASH (Water & Sanitation Hygiene Standards) initiative, which is integral in breaking the cycle of disease and poverty. This program couldn't be done without the most basic of needs: soap.
With travel halted and shipping now more costly with longer delays, CFC's team looked for local solutions and found Eco-Soap Bank in its own backyard. By using waste products from soap manufacturers like Unilever, Eco-Soap Bank makes new, 100% clean and safe soap bars. The soap is transported to Siem Reap where, in addition to keeping the product out of the waste stream and landfills, the organization employs more than 150 women and pays them a fair wage to produce bars of soap at a price affordable for NGOs like CFC.

CFC is purchasing 12,120 soap bars (each 100 grams) at a cost of 20 cents per bar for the year. We're proud to support a locally based NGO that shares our commitment to improving lives in Cambodia and ensuring access to life-saving hygiene for our students and their families. To read more about Eco-Soap Bank and their impact, visit ecosoapbank.org.