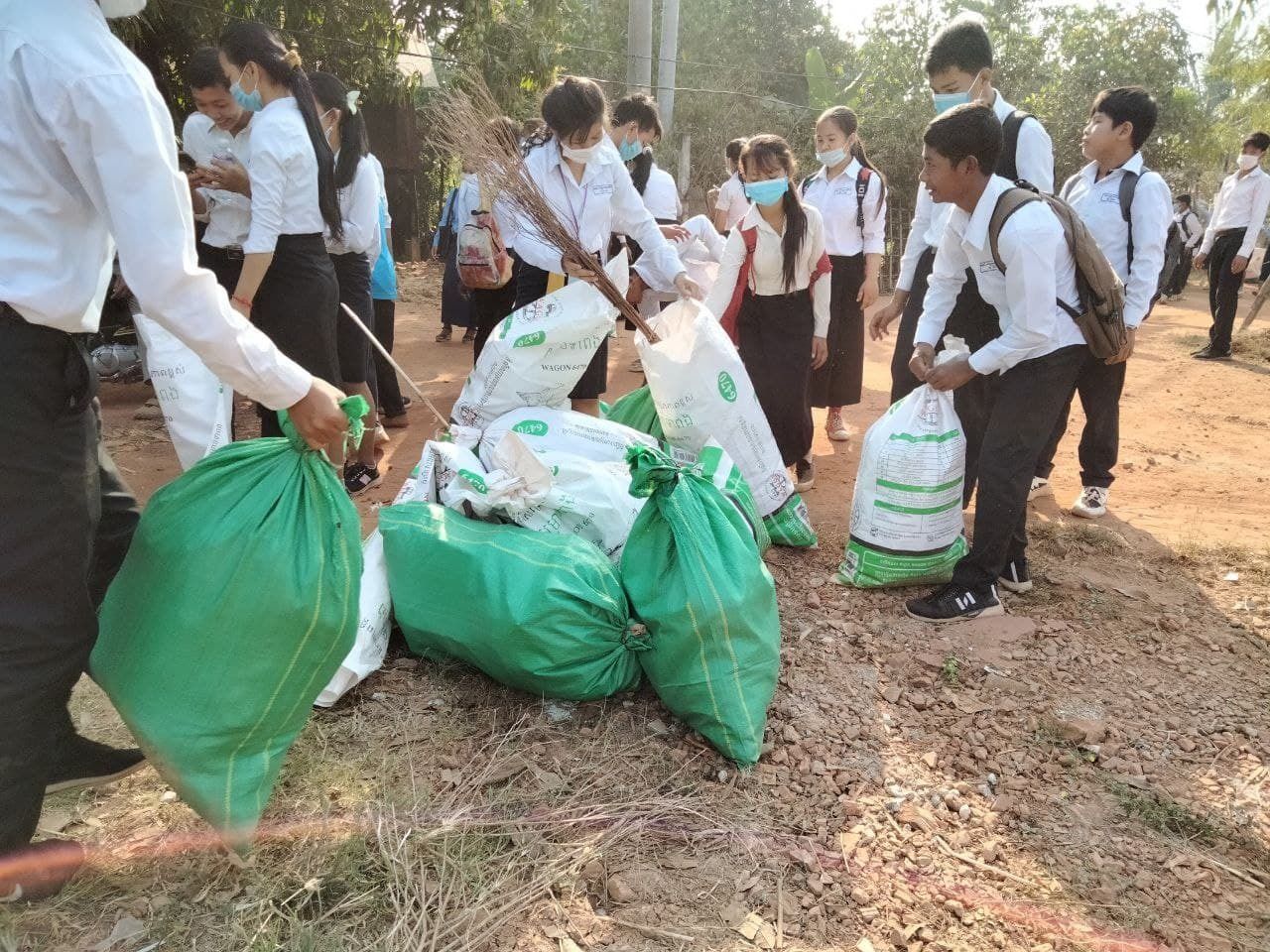 Prior to recent lockdowns, our CFC schools had started a new initiative leading up to Earth Day on April 22 to focus on reducing plastic use. A collaborative effort, schools are working with snack shops and the community in a bid to tackle plastic trash all while educating the students about this important environmental issue.
In addition to agreeing to reduce or even eliminate plastic items at the schools and food shops, students and staff are committed to find long-term solutions to keep the students healthy and learning in an environmentally friendly atmosphere.
Specifically, all participating shops have agreed to discontinue use of plastic bags and cups, and all students are refraining from bringing plastic onto school grounds. Teachers are providing lessons about the environmental impact of plastic trash in our landfills and oceans, and students have been cleaning up plastic and other trash from all campuses.
Students are engaged in the discussions on this vital topic, and are taking pride in making their schools an even better place.