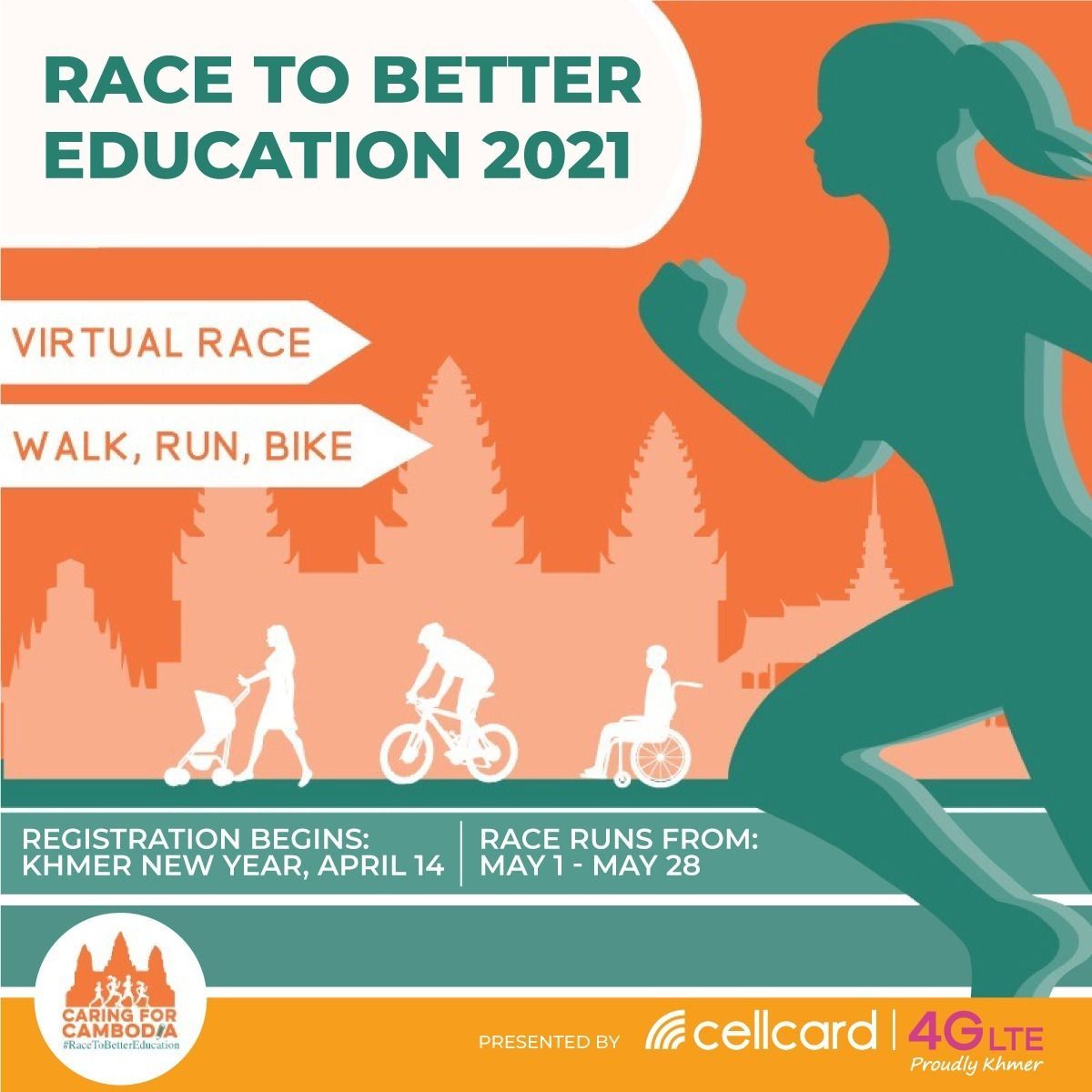 Get ready to run, walk, or bike virtually around beautiful Siem Reap! The 28-day fitness challenge starts Saturday, May 1 and all proceeds directly benefit our 7,000 students. Follow along on CFC's social media pages to watch some of our celebrity participants as they complete the challenge, like Khmer-American and professional MMA athlete Sovannahry Em, DK's Donuts owner Mayly Tao and Cambodian YouTuber Bunleng Lay.
To register for the race, click here. You can register as an individual, join a team, or start your own team!
To donate, click here and select one of the fundraisers to support, or become a fundraiser yourself!
Thank you to all our amazing race sponsors:
Angkor Wat Title Sponsor: Cellcard
Campus Sponsors: Libertyville High School CFC Club, Kaixiang Zhang
Milestone Sponsors: The Yem Family, Koun Khmer Apparel, Kingdom of Wow!, Banana Backpacks
Orange Sponsor: The McConaghy Family, The Wilhoit Family, Crack Coffee Store
Limited sponsorship opportunities still available! Click here to learn more.