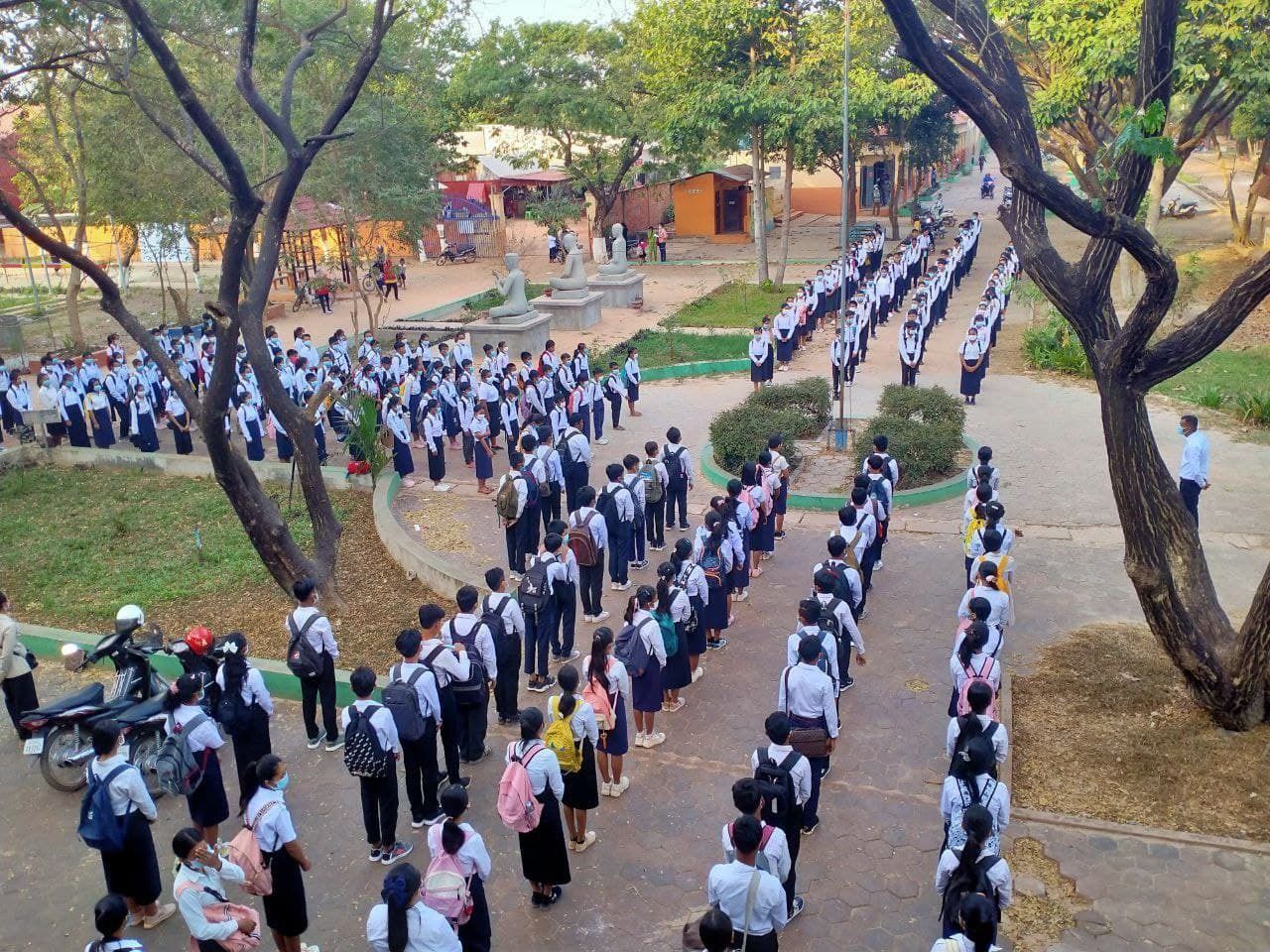 Having been financially devastated by the near total lack of tourists for the past year, Cambodia is now experiencing its first widespread outbreak of Covid. CFC schools have been shut down again, our students forced to shift to remote learning, and residents have been asked to refrain from leaving their commune to stop the spread of disease.
In many ways, Siem Reap is experiencing what much of the world experienced in March and April of last year, and there is widespread concern for how businesses and families will survive this lockdown.
Despite these new, tremendous challenges, CFC is not giving up, and our team on the ground is working harder than ever to ensure our students get what they need:
Our Food for Thought program moved quickly to secure supplies to allow our dedicated chefs to continue preparing meals for the local communities which are even more desperate for the assistance.
WASH stations at the schools, providing sanitary handwashing facilities as well as clean water for the community, remain open. We are closely monitoring those facilities to ensure they receive the additional maintenance they will need as a result of extended use.
We have also acquired basic but vital health items needed for next semester, including 2,300 tubes of toothpaste, 4,000 toothbrushes and 900 hand towels. All items will be distributed between the preschool and primary school programs.
CFC Grade 10 English students have been doing weekly English sessions with some students from tCambodia, a student-led group from Tembusu College at the National University of Singapore. We had 21 students join from Aranh High School before the schools closed but were able to continue the sessions with 10 students who could connect at home. The core group then shares the lessons and homework with all the students to keep practicing their English throughout this period. 
All of our school staff have really stepped up during these most recent school closures, following our guidance from last year, and they all quickly produced homework and mainly sought to transition to online learning. All school levels are trying to use online platforms to connect, share and communicate with students and parents as best they can. The emphasis has been on creating group chats both with the students and the parents in an effort to keep families connected, and our ICT team has been busy supporting schools with training, even starting with the primary schools such as Kravann. 
Our libraries program has had to get creative during this time, and our librarians are working hard to keep students engaged with their reading. One new initiative is to create content that can be sent to students for home consumption, and our Aranh High School librarian, with the assistance of her husband, is creating storytelling videos to share with the students.