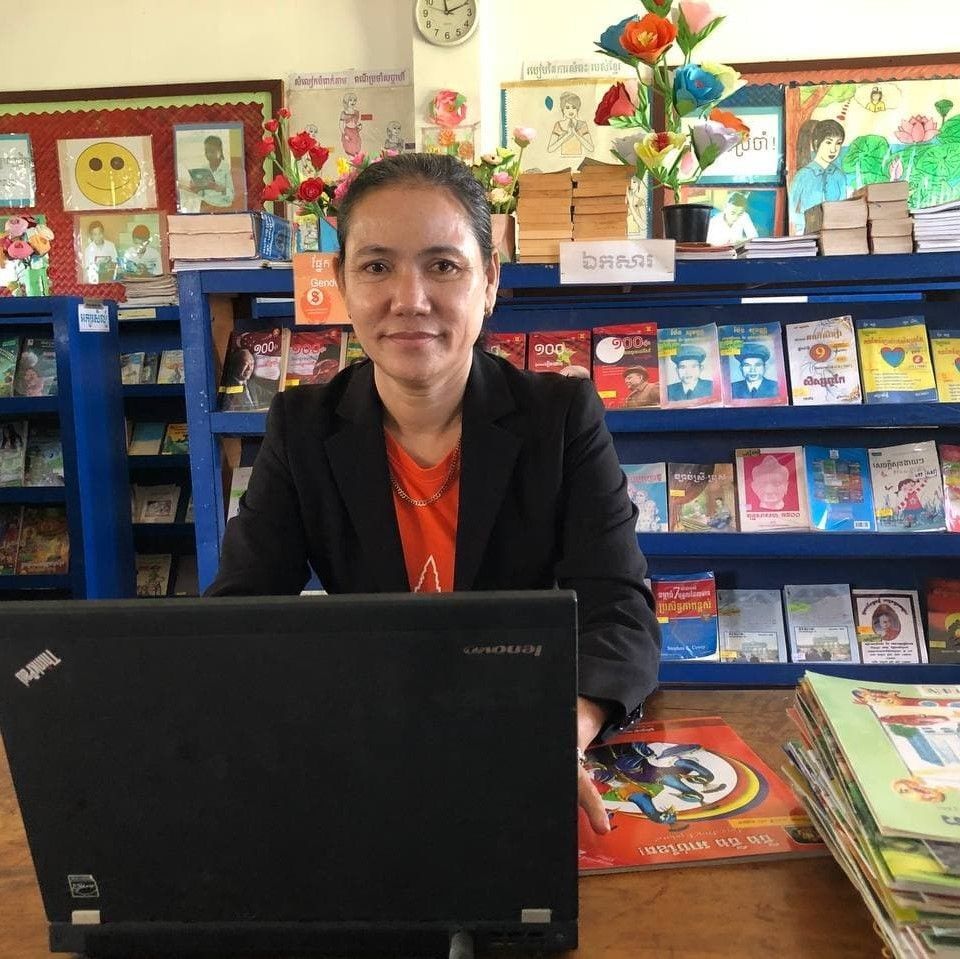 Sreypov is 49 years old and a librarian at Aranh Cuthbert Junior High School. In addition to being great at managing the school's library and promoting literacy and a love of reading to her students, Sreypov is focused on keeping the library active even during school closures.
Prior to Covid, everything within the library was managed by hand and Sreypov did not need to engage with technology to promote reading practices with her students. However, as schools closed, the Libraries program shifted its learning and activities online and Sreypov found herself having to navigate how to keep the students active through technology. Some librarians began creating storytelling videos and presentations to share with the students in order to continue supporting their at-home learning.
At first, Sreypov was hesitant, but through commitment and perseverance she quickly became familiar with using a computer and can now even make her own storytelling videos and presentations to share to her students. She is so proud of her newfound skillset, and incredibly grateful that CFC has offered her the space and support to learn and grow within her job.
Thank you Sreypov for continuing to care for our students!