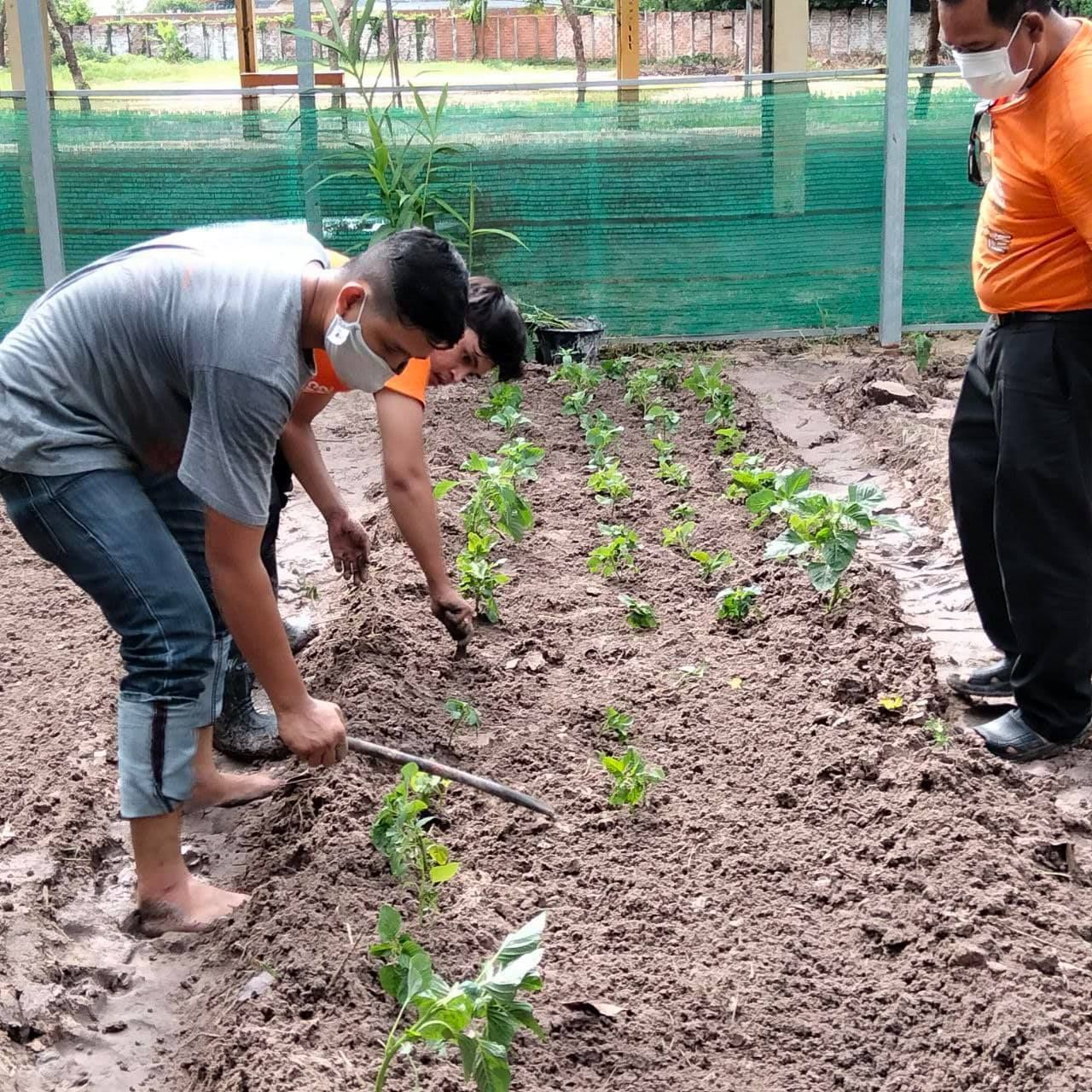 In addition to our new Mobile Homework Stations helping out many students access Wi-Fi, lessons and homework, our team in Siem Reap has been busy ensuring students continue to receive the education and resources they need as schools remain closed.  
Life Skills & Career Prep
After a successful first-ever virtual career fair sponsored by Prince Charitable Foundation, the Life Skills and Career Prep teams didn't rest, instead stepping up to maintain the agriculture garden at Aranh High School by planting seeds to get it ready for when students come back to school in-person. While the gardens are normally managed by the students as part of their Life Skills curriculum, our staff is managing the upkeep until students can return and continue their hands-on lessons to hone this important skill.
Food for Thought
With transportation and logistics slowed due to Covid alongside a greater need for food in the community, our food supplies were depleting more quickly than normal. Luckily, Feed My Starving Children came through for us once again, and 20 tons of Mannapacks filled with fortified rice arrived in Siem Reap recently. The team helped unload and store the rice so that our chefs can begin pairing it with local vegetables and serving hot meals to our families in need as part of our expanded Food for Thought program.