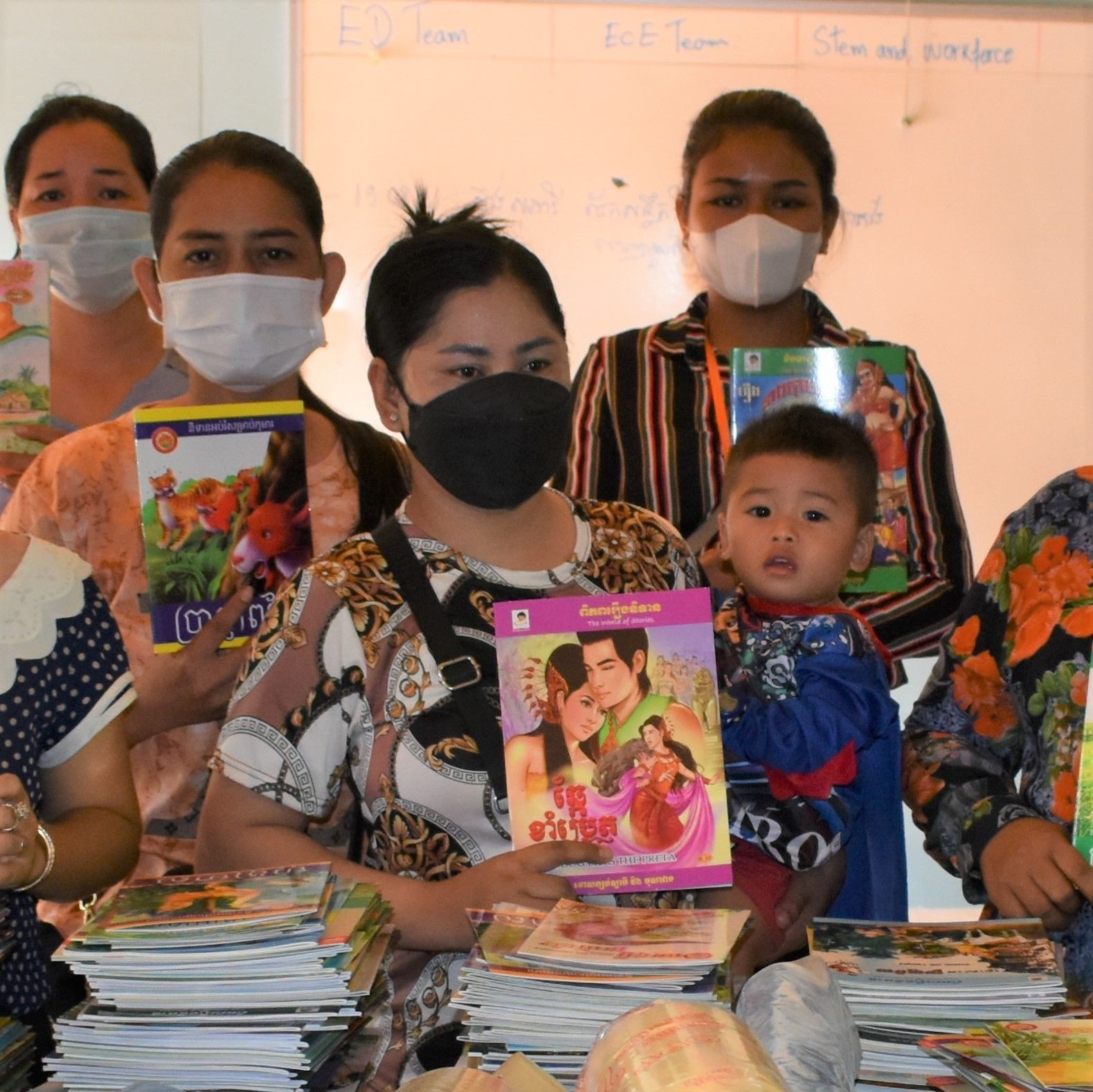 Teacher Training
In an effort to continue our international teacher training program and offer support to our teachers on the ground during Covid, the team has set up a Teacher Trainer Facebook page to create a space where our designated trainers can continue to support our teachers by answering questions and helping overcome challenges they are currently facing. The space is also used to share resources and to check in with each other until it is safe for the international trainers to come back over. 
We welcomed a new team member – Sean Sal – as a mentor teacher for grades 5 and 6. Sal is a former CFC student and attributes her success in school to clearly defined goals, dedicated teachers, perseverance, and bravery to speak up and participate in class. She is so thankful to CFC for providing her with opportunities to learn and grow, to her parents for encouraging her to continue with her studies, and to her teachers, who were like second parents and whose knowledge can't be found in a book.
Early Learning
Thanks to the recent fundraising efforts by Tanglin Trust school in Singapore, our Early Learning team has purchased books for all of our preschool centers. The books cover a range of reading levels to support all student ages in our families. This initiative will have a huge impact on our early education literacy efforts.
Health Education
The Health Education team is in the process of providing nutrition and hygiene training to our school chefs. In keeping with health and safety rules during the pandemic, the team has split them into smaller groups and will roll out the necessary training to the river schools as well as our Bakong and Kravaan chefs.
Career Preparation
Bakong High School participated in a national online business competition where the Ministry of Education provided training to all students in high school. The training focuses on:
Readiness skills needed to set up a new business
Important skills youth need to develop a successful and sustainable business
Online learning experience
Adaptation to the shift during the Covid pandemic