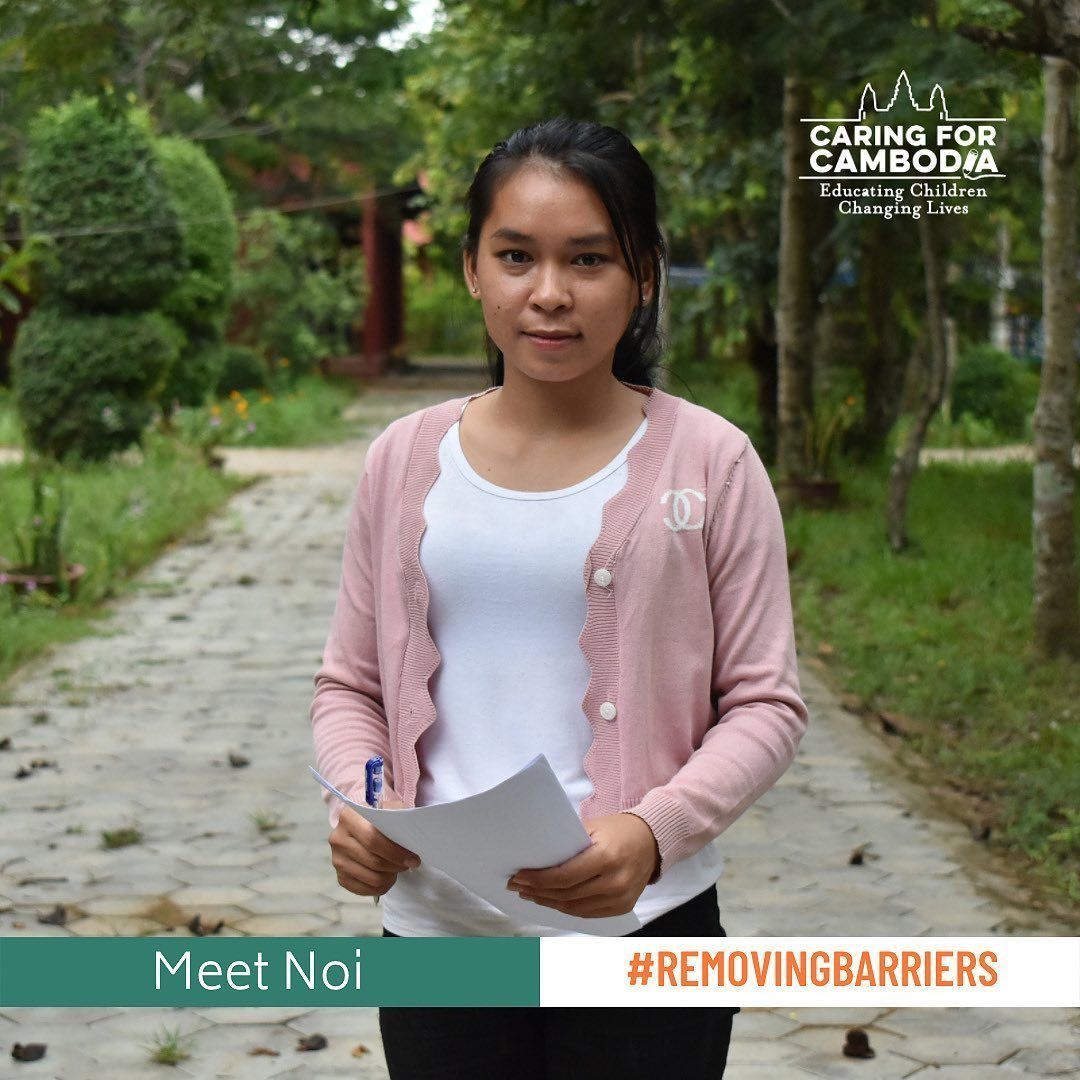 Noi is 17 years old and currently a 12th grader at Bakong High School. During last year's Covid lockdowns, Noi struggled because she did not have a way to study online; she borrowed her brother's phone, but often missed class when he needed to take the phone to work. Additionally, internet service is expensive and unreliable, so joining real-time classes was next to impossible. She told our staff in a recent interview that if she had had better access to a device at home, she could have learned from her teachers, but she would still have faced the barrier of poor internet.
Thanks to CFC's efforts to remove these new barriers by converting two existing vans into mobile homework stations complete with teachers, Wi-Fi hotspots, and other necessary resources, Noi has been able to engage successfully in school again.

"Now I am happy to see teachers come to my village to distribute the homework and lessons for me to study at my home," she said. "I always give my homework back to teachers after I finish. I am happy to have lessons to study and practice at my home." Home-based learning isn't a substitute for the rich in-person education experience CFC schools are able to provide, however, and students are eager to return to the classroom once it's deemed safe. "I want to come back to school because I miss my teacher and friends; when we learned together and did other activities in the classroom; reading together with my friends, playing sports together and at school".

Support Noi and her classmates with a donation today. Your generous gift helps fund our Mobile Homework Stations so we can continue to educate students like Noi.
Stay tuned for the story of Sa Em, a 9th grader who has had to move to Thailand with her family to find work, and a special invitation to a virtual meeting with her, our Country Director & Superintendent of Schools Ung Savy, and Founder & CEO Jamie Amelio on how CFC is removing barriers to keep providing her and all our students with the education they needs and deserve.