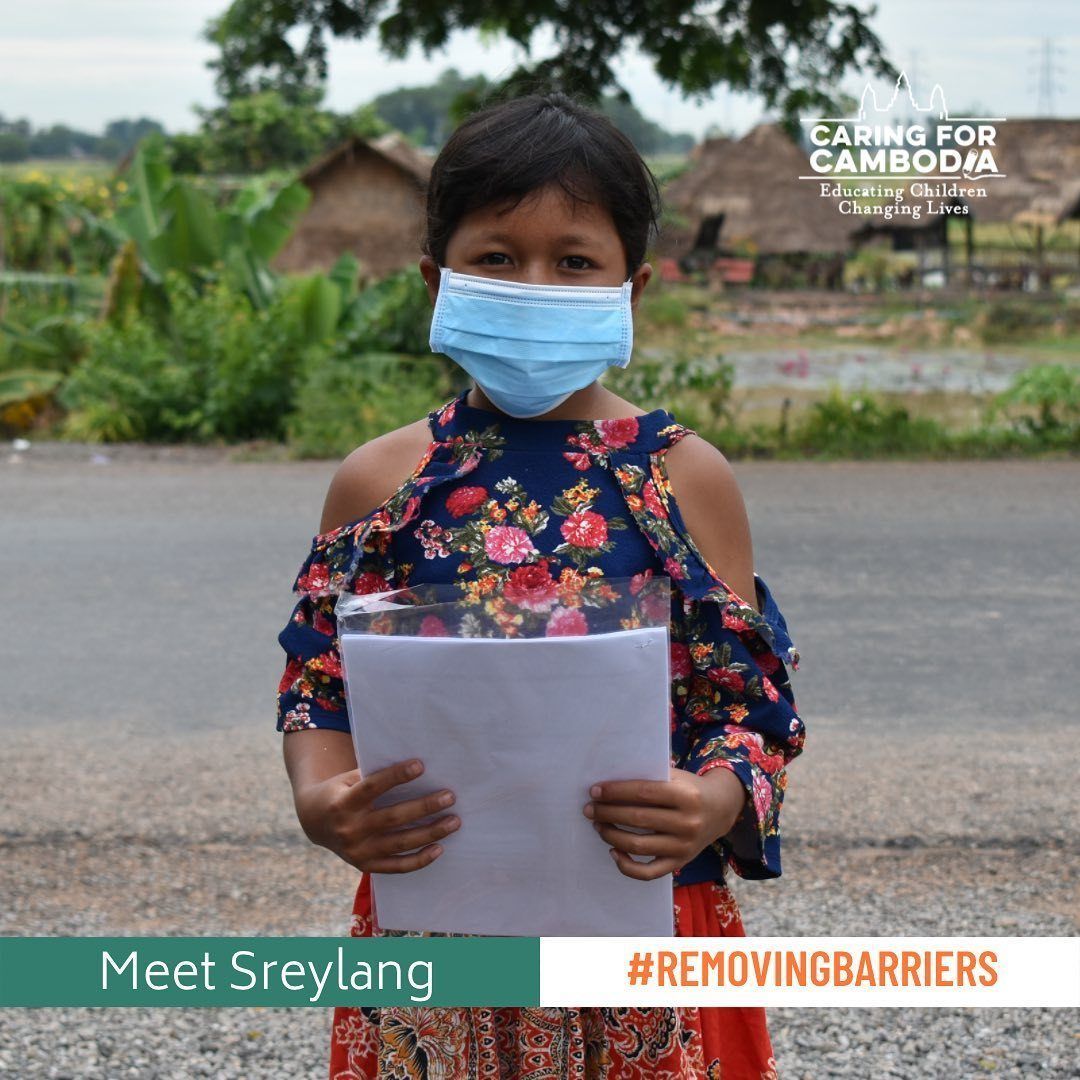 October 11 marked the 9th annual International Day of the Girl to recognize girls' rights and the unique challenges girls face around the world. Caring for Cambodia has been working hard in this area for some time, and our gender equity program Girls Matter! is instrumental in keeping girls in school. Our staff on the ground in Siem Reap works with parents to find the barriers to education that are holding female students back and we are incredibly proud of our 50/50 male to female student body.

Who benefits from our Gender Equity Program? Girls like Sreylang, a 4th grader at Aranh Sakor Primary School. Her father is a waiter at a hotel in Siem Reap, but now he stays home to help her mother at home growing vegetables. The hotel has closed because of Covid, leaving employees like Sreylang's father to find other work. Sreylang also helps her parents grow vegetables and rice in the fields nearby their home. During recent study-at-home orders, Sreylang struggled to keep up without a way to study online.

Caring for Cambodia's mobile homework stations provided internet access, homework packets, and teachers to students outside of Siem Reap. Without these essential learning tools, girls like Sreylang were at high risk of dropping out of school.
Now that schools have reopened after almost two years, Sreylang is incredibly happy to be back where she can see her friends, classmates, and teachers regularly. Just like her peers, she has a lot of hard work ahead of her to bridge the learning gap that occurred during closures, but with the supportive network provided by CFC, she's poised to succeed.