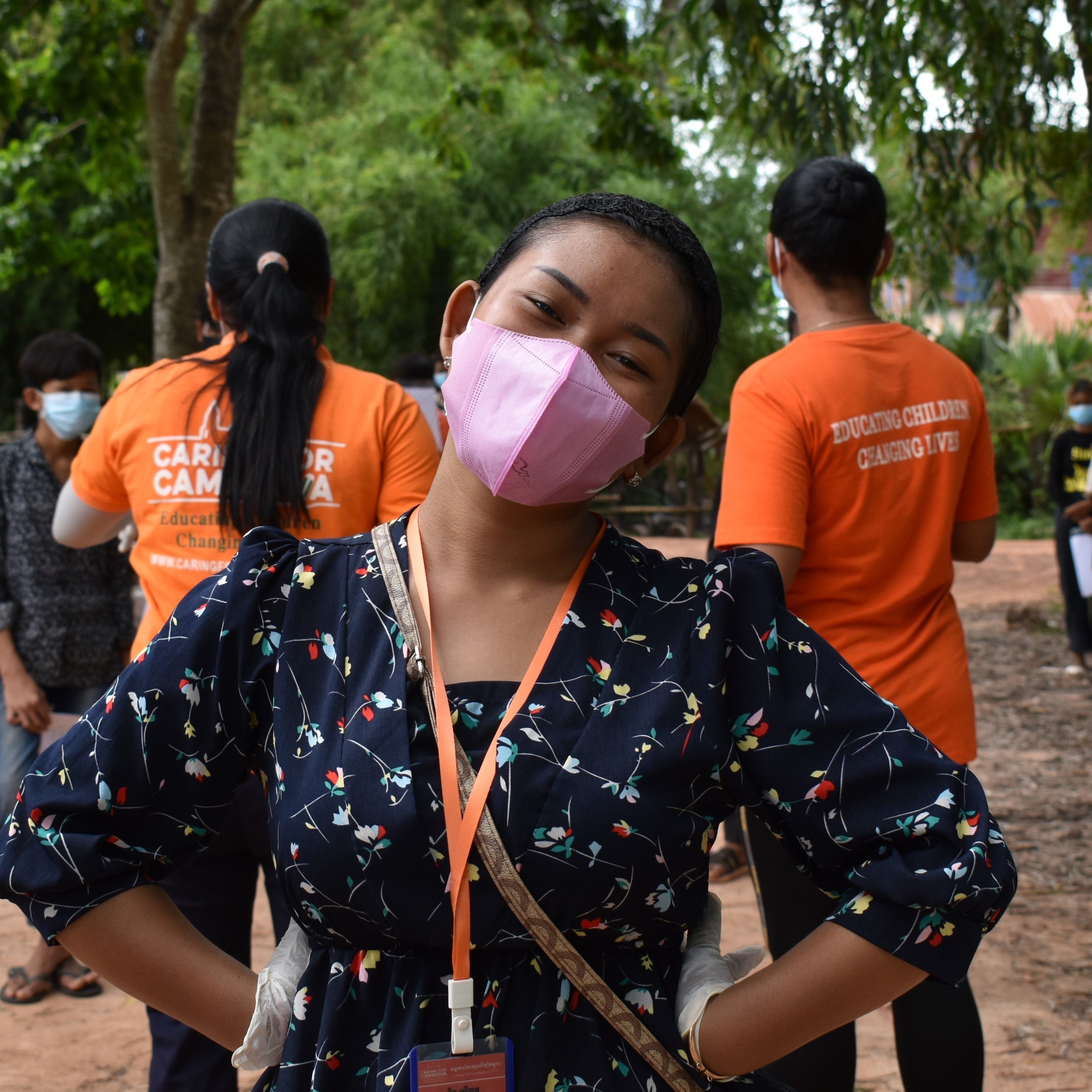 There have been so many people instrumental in making the mobile homework stations a success over the last few months, but one person who stands out is Sreyleak, gender equity educator at Bakong Motwani.
On top of all of her normal duties, Sreyleak assists with the mobile homework stations by providing support between students and teachers. Working closely with the teachers to identify students who could not join online or come to the schools, she calls the students to find out what is going on and encourages them to continue with their studies the best they can.
Sreyleak would join the mobile homework stations and help the education team distribute homework and connect with students to join. One such example is Sa Em, a student who moved to Thailand with her family in order for her parents to find work. In most situations, a student in a situation like this would be lost from the school's system. But Sreyleak communicated with Sa Em even once she was in Thailand, sending her homework online and following up with her regularly to answer any questions.
In addition to calling and following up with at-risk students, Sreyleak coordinates with the teachers of these students, ensuring they have what they need to remain engaged so that as schools reopen, all students return ready to learn.
Thank you Sreyleak for being such a dedicated advocate of our most vulnerable students.