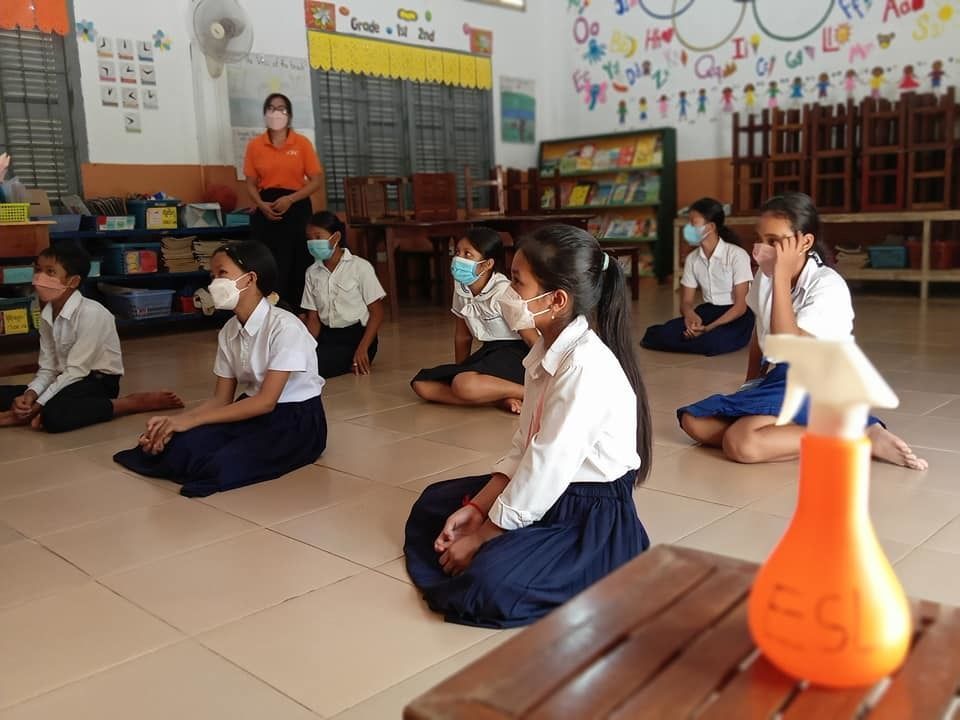 The kids are back! Bakong High School's grade 9 and 12 students started back in person last week, and all other schools and grades returned this week!
Everyone in Siem Reap, from our staff and teachers to our students and their supportive families, worked tremendously hard to keep up with virtual learning and prepare for the re-opening. The team ensured our buildings are clean and well-maintained, classes are equipped with materials, and safety measures are in place to keep our students and staff safe on campus.
Our entire team and our students are incredibly happy to be back together again, some seeing their friends and colleagues for the first time in almost two years. For the time being, students will be alternating coming to school so that smaller class sizes can be maintained, keeping everyone safe and healthy.
A return to school also means we will say goodbye to our mobile homework stations for now, knowing that they provided an extraordinary amount of help to our students who couldn't access school resources during the closures that lasted the majority of two years.
While the reopening of our school buildings may feel like a finish line, the truth is it's just the beginning of a long road to rebuilding our organization – both physically and figuratively. The true impact of the pandemic will not be known for some time, and learning loss, reintegration of a routine and classroom norms, as well as trauma help in some cases will be necessary.
But with our CFC family of supporters and our dedicated team on the ground, we know we'll be able to achieve what's needed to get our students the quality education they so deserve.