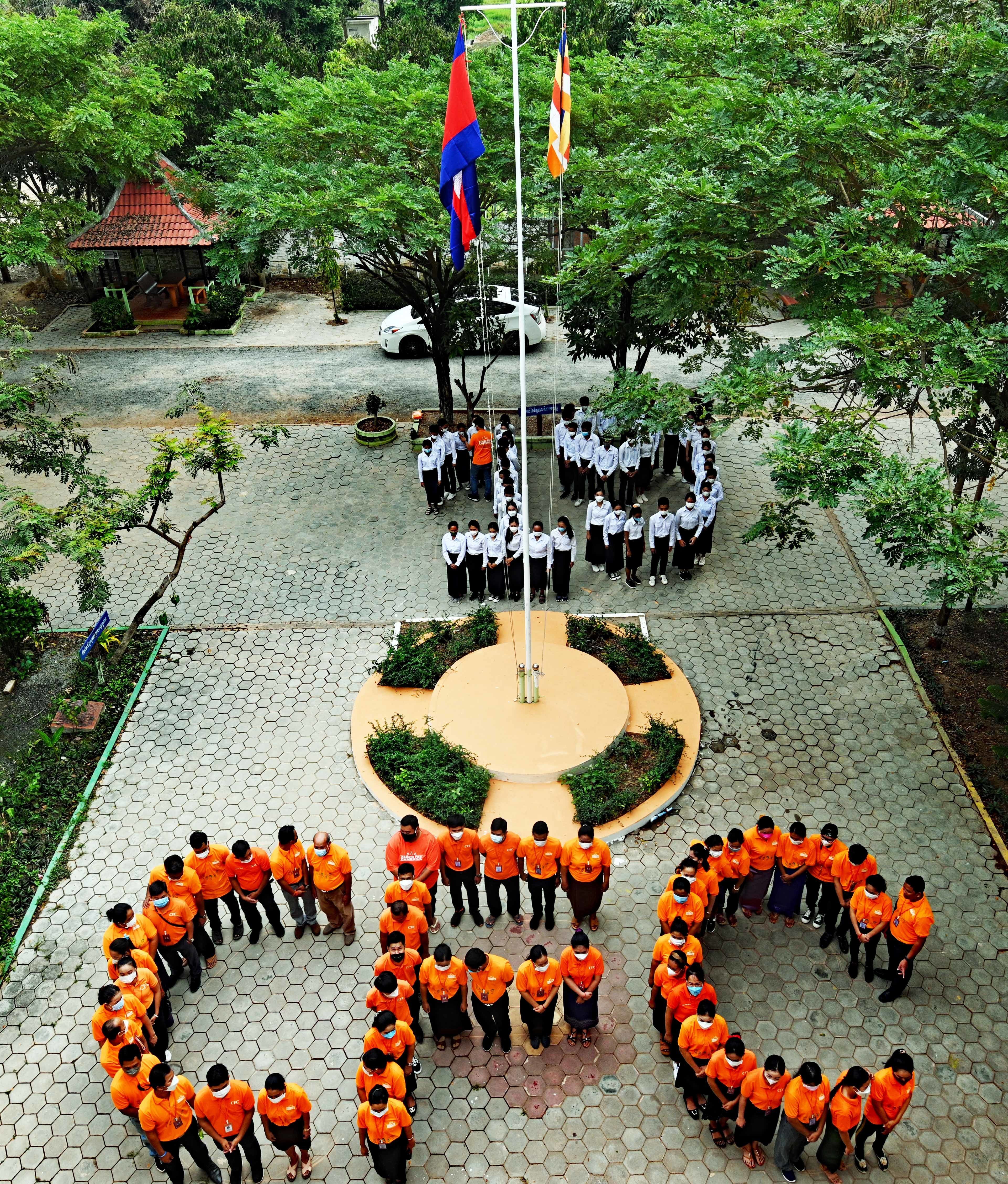 It seems hard to believe it has been 19 years since a desire to help a little girl blossomed into Caring for Cambodia.
And yet, to look around at the 21 schools and 7,000 students at those schools this year, the difference from that day in 2003 couldn't be starker.
Gone are the dilapidated one-room school buildings crammed with students of all ages, gone are the kids struggling to concentrate as they sit hungry and without basic supplies. Gone are the teachers who showed up sporadically and who were forced to ask their students to pay for school by begging at the temples of Angkor Wat.
What has been constant through all these years is YOU, our amazing supporters who take time from their workdays, their families, and their vacations. Supporters who give generously to help children who are not their own and families they do not know, to help people they may never meet in person. 
Constant has been the dedicated teachers and other Caring for Cambodia staff members who embraced the dream of better schools for their communities. They created something they could not have even imagined 19 years ago. Schools where leaking thatched roofs and not enough desks have given way to concrete buildings filled with brightly colored walls, computer labs, and science classrooms.
January 21st, CFC Day as we call it, is a special day for our staff and we hope for you. It is a day we take to celebrate the achievements of our past but, more importantly, a day where we look to the future and how we can take this mission to the next level.
This year, it was a time to participate in team-building activities such as a scavenger hunt and tug of war contest, a time to walk through the villages we serve and connect with those who live in them, and a time to look forward to how we can impact more children in 2022.
Thank you for making sure we could celebrate Caring for Cambodia's anniversary this year and for your future support to ensure we can continue to bring education and hope to the children and families we serve.