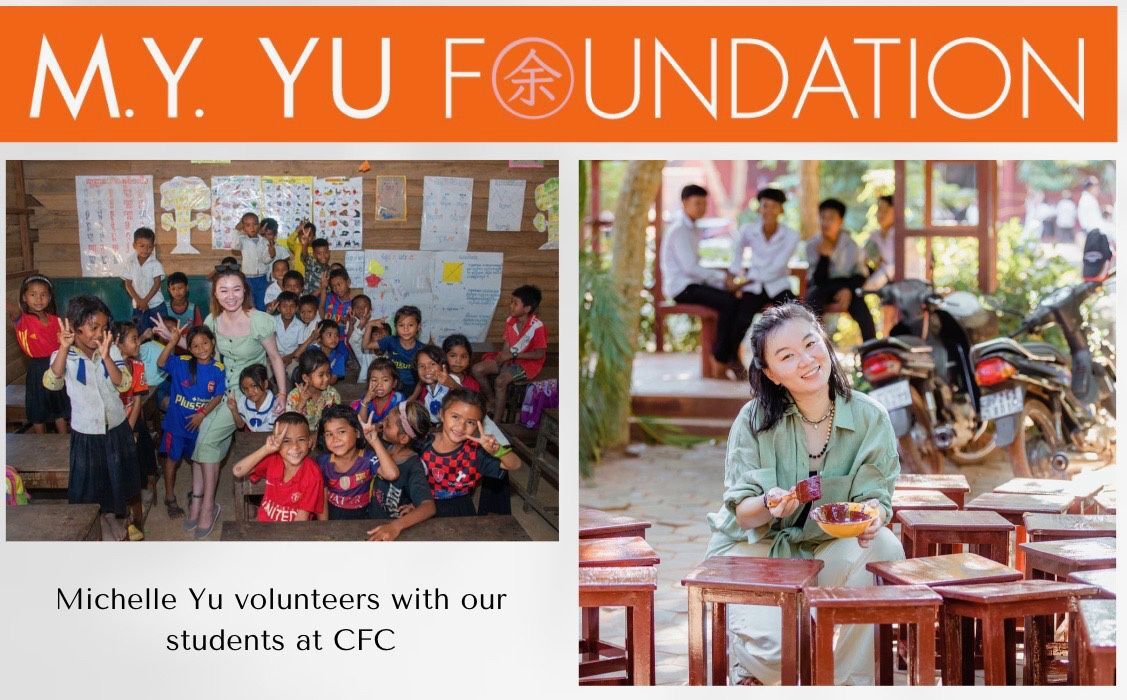 CFC is adding a special curriculum to our art education! This year, 7th graders at Aranh Cuthbert will participate in Art for Hope, an artistic program created by Michelle Yu.
Yu—an art patron, collector, auction veteran, and founder of the M.Y. Yu Foundation—crafted the curriculum and funded the program expenses to meet students' developmental needs in a rapidly evolving world.
"Art for Hope is like a missing puzzle piece in the education system," shared Yu. "It is an initiative designed to introduce art education, often for the first time, to the extreme poverty regions. With our expertise in children's art education, we work directly with local schools to implement liberal arts classes into the existing curriculums and assist with children's cognitive development."
The program, led by a dedicated arts educator funded by Yu, will engage 123 students throughout the school year. The art students create will also have a second impact—Yu will auction CFC students' creations to fundraise for the organization.
Yu is a long-time supporter of Caring for Cambodia. Before creating her foundation, Yu visited and volunteered at CFC's schools. "As a Chinese American, people often ask me why Cambodia when there are so many countries I can work with," said Yu. "There's no straight answer—instead, there's a sense of a calling. I'd like to say Caring for Cambodia contributed a lot to that calling. I admired CFC's long-term, forward-thinking strategy and the team's ability to execute. With the scarce resources non-profits have, CFC has maximized its impact inside the school and outside in the community. That's why it's such an honor for us to work with CFC—our joint effort will change lives."