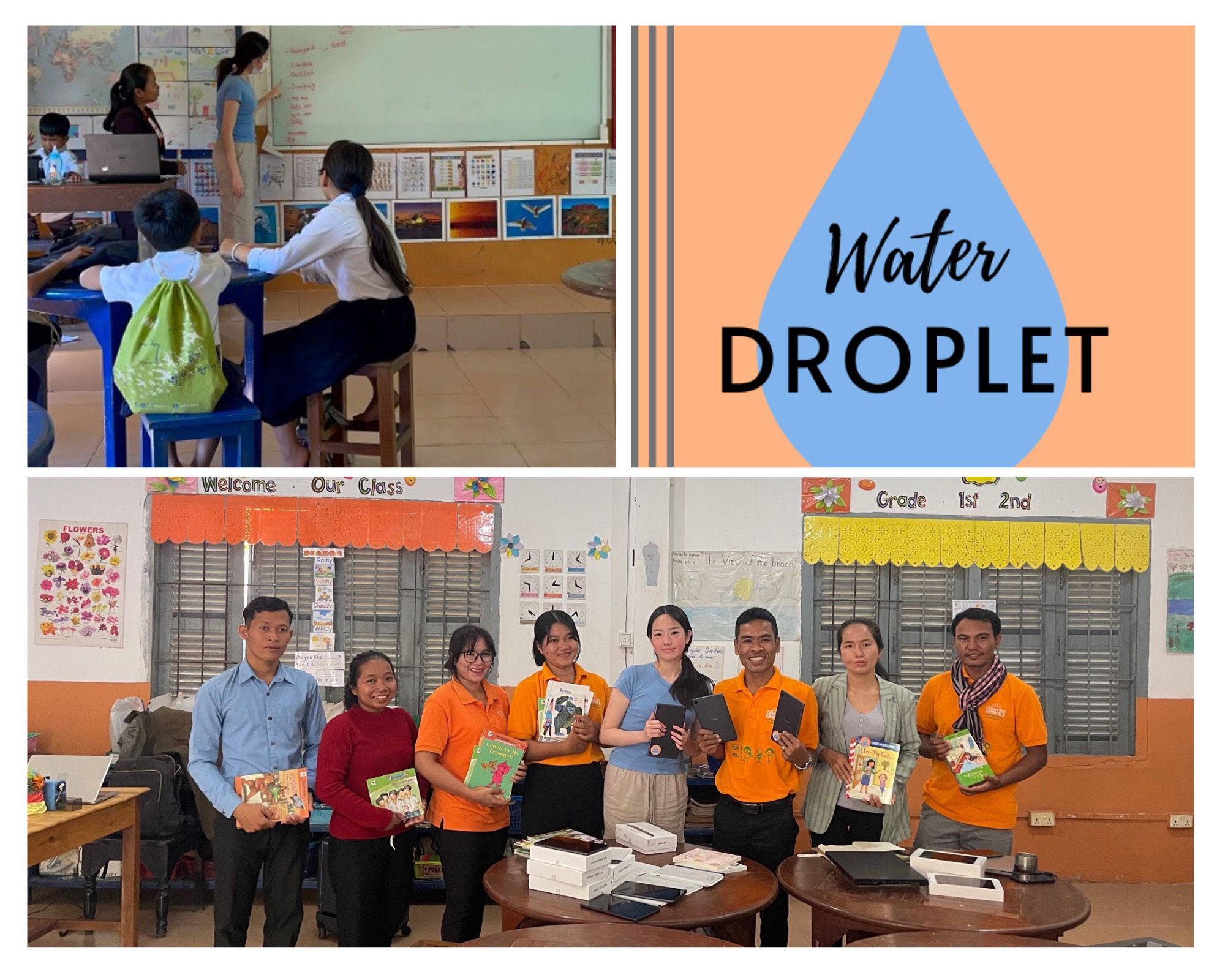 We're excited to announce Water Droplet, a new ESL initiative. CFC students can listen to audiobooks on tablets to improve their listening comprehension.
Jessie Jin, a 16-year-old Singapore American School junior, designed the program, whose visit to CFC's schools when she was twelve left a deep impression on her. Working in partnership with CFC's ESL team, Jessie identified books and created recordings for students.
Jessie quickly identified English as a second language (ESL) education as a key tool for both reducing drop-out rates and increasing academic achievement. "Lack of access to a strong foundation in the English language as part of their early education keeps Cambodia's most marginalized students from going on to break the cycle of poverty," said Jessie. "Our Water Droplet programming aligns both with Cambodian curriculum and students' interests to maximize engagement and learning."
"Water Droplet" has its roots in a Chinese saying: That with enough time and consistent effort, water droplets can corrode away a rock," shared Jessie. "This is representative of what we are trying to accomplish by teaching English to Cambodian children. With time and determination, they can conquer the seemingly daunting task of learning a new language."
Along with crafting the programming strategy and creating audiobook recordings, Jessie also spearheaded fundraising for the program. She and her mother, philanthropist Lu Jin, visited CFC last fall to introduce Water Droplet and deliver 10 tablets and headsets they generously donated to classrooms. Since, Jessie has engaged donors to expand the program to all of CFC's ESL classrooms in the 2023 academic year by providing fifty tablets, four smart tvs, and the necessary security boxes and tablet covers.